All products featured are independently chosen by us. However, SoundGuys may receive a commission on orders placed through its retail links. See our ethics statement.
Google Home aims to beat the Amazon Echo at its own game
At Google I/O, the company announced a wireless speaker named Google Home that seems poised to take on the Amazon Echo and all its glory.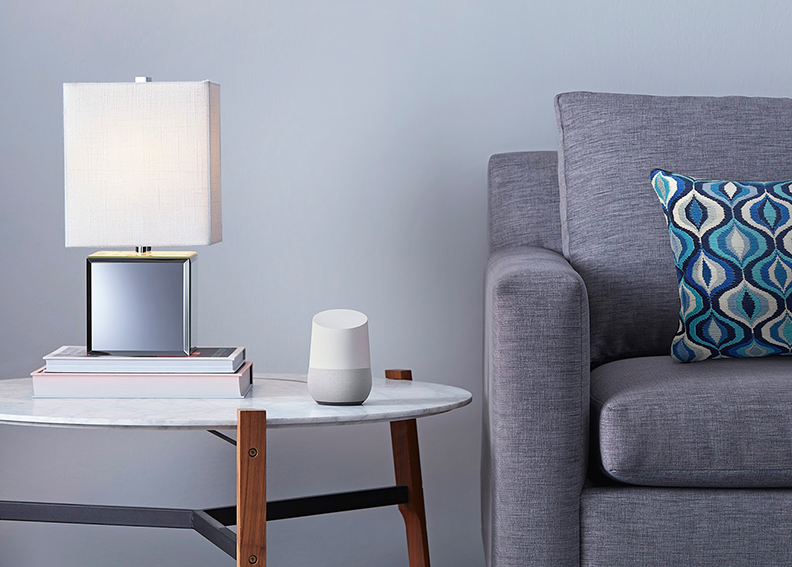 Smart Speakers can start to cause some legal trouble if we're not careful.
Google has announced their answer to the Amazon Echo, and it looks great. But to know what makes it so interesting you'll have to be somewhat familiar with what the Echo is. So here's a quick rundown. It's a wireless speaker whose coolest features have little to do with music thanks to Alexa, Amazon's artificial personal assistant that's built into the speaker. Besides stream your music, it has tiny microphones can pick up your voice from across the room and respond to any question you ask it and even some commands. But now Google just announced their new and improved Google assistant and a speaker that already has it built in called the Google Home. It was only a matter of time.
Eventually the hope is that you'll be able to control things in your house with nothing but your voice.
The new Google Home is a wireless speaker that is both Bluetooth and Wi-Fi enabled. It'll act as a speaker and stream music directly form the cloud as well, meaning that you can tell it to play a specific song in a certain room of your house with nothing but your voice. But it also challenges some of the Echo's best features head on. For one, you can also ask it questions and, with the full power of Google's massive database behind it, you're almost guaranteed a correct answer. If you have any Chromecasts hooked up in your house you can even tell the Google Home to stream video directly to your TV, which is just the beginning of the future that Google has for the smart house. Eventually the hope is that you'll be able to control things in your house with nothing but your voice. It's already claimed to work with Nest products such as their thermostat.
But that future isn't yet a reality for most people. When the speaker comes out one thing that will be a reality is the ability to get Google Now-like updates from the speaker. You'll be able to search for restaurants and make dinner reservations as well as retrieve your flight information with nothing but your voice. You can even send text messages which isn't anything new for a phone or tablet, but it's a pretty nifty feature for a speaker. The new Google assistant is also supposed to be more conversational, meaning that it will "remember" things from earlier in the dialogue as you speak to it. Whether or not this works flawlessly remains to be seen, but it sounds promising.
Pricing and availability of the Google Home is still a mystery, as the only thing we know for sure is that it will be available sometime later this year. However, what is certain is that whatever the future holds for smart homes, Google has just positioned itself right in the middle of your living room.