All products featured are independently chosen by us. However, SoundGuys may receive a commission on orders placed through its retail links. See our ethics statement.
Gibson partners with Usain Bolt for first fitness headphones
Gibson, the company known for their guitars, has teamed up with Usain Bolt for their first pair of headphones for runners dubbed the Trainers by Gibson.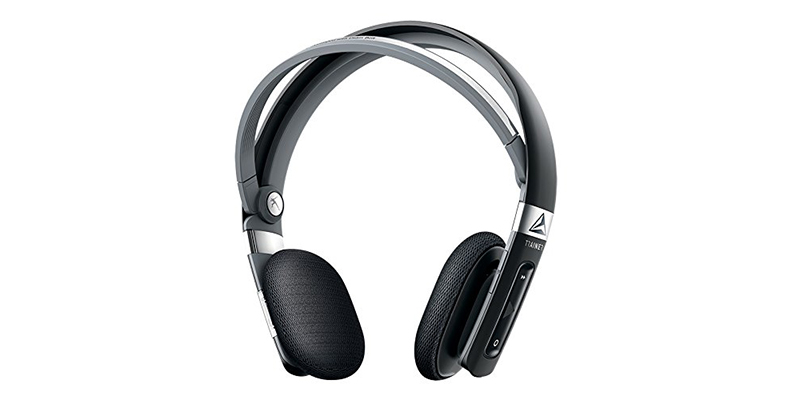 If you're familiar with guitars, you probably know about Gibson. The famous brand has been making quality instruments for decades, and now want to try their hand in health and fitness with their new headphones called Trainers by Gibson. The brand has teamed up with Olympic gold medalist Usain Bolt and made a pair of wireless headphones with some much needed safety features for anyone who trains on the road.
The Trainers by Gibson have LED lights built into the design at strategic locations so that runners who prefer to do their training at night can be seen from passing cars. They call the feature NightNav and it's good news for anyone who prefers not to wear bright neon while running but still want to be safe. Another feature they've included is called SafeSound and it provides a quick method of lowering the bass and volume of the music for when you need to be aware of your surrounding.
On top of that they are made of Phase Change Materials used by NASA that are able to conduct and release heat so that the headphones stay cool on your head and won't cause you discomfort over long periods of time. Like any pair of good running headphones should be, these are also water and sweat resistant. Gibson protects the drivers with special mesh and seals the internals using silicon gaskets so getting caught in the rain or sweating into them after a particularly intense workout won't do them any harm.
If you don't run, you can still enjoy what these headphones have to offer. They have a button that can physically change the fit of the headphones between active mode and lifestyle mode. Though I haven't played with them yet it appears that pushing the button slightly loosens the piece inside the headband that keeps them from falling off, enabling them to be worn comfortably throughout the day for leisure. Gibson claims a solid 10 hour battery life which, unless your a gold medal olympic runner, should be good enough for a few training sessions or multiple commutes to work.
The Trainers by Gibson are completely wireless and connect via Bluetooth, so if you run with an older iPod you might need to look elsewhere for a pair of headphones that fit your need. They also have NFC on the left ear cup making connecting that much easier for anyone with a compatible device. On the right ear cup are the playback controls to help make skipping and pausing songs a little easier. These will be available in both black and white on July 31st for a price of $249.