All products featured are independently chosen by us. However, SoundGuys may receive a commission on orders placed through its retail links. See our ethics statement.
Focusrite launches 4th-gen Scarlett audio interfaces with 120dB of dynamic range
Focusrite is launching three new exciting models in its popular Scarlett series of computer audio interfaces.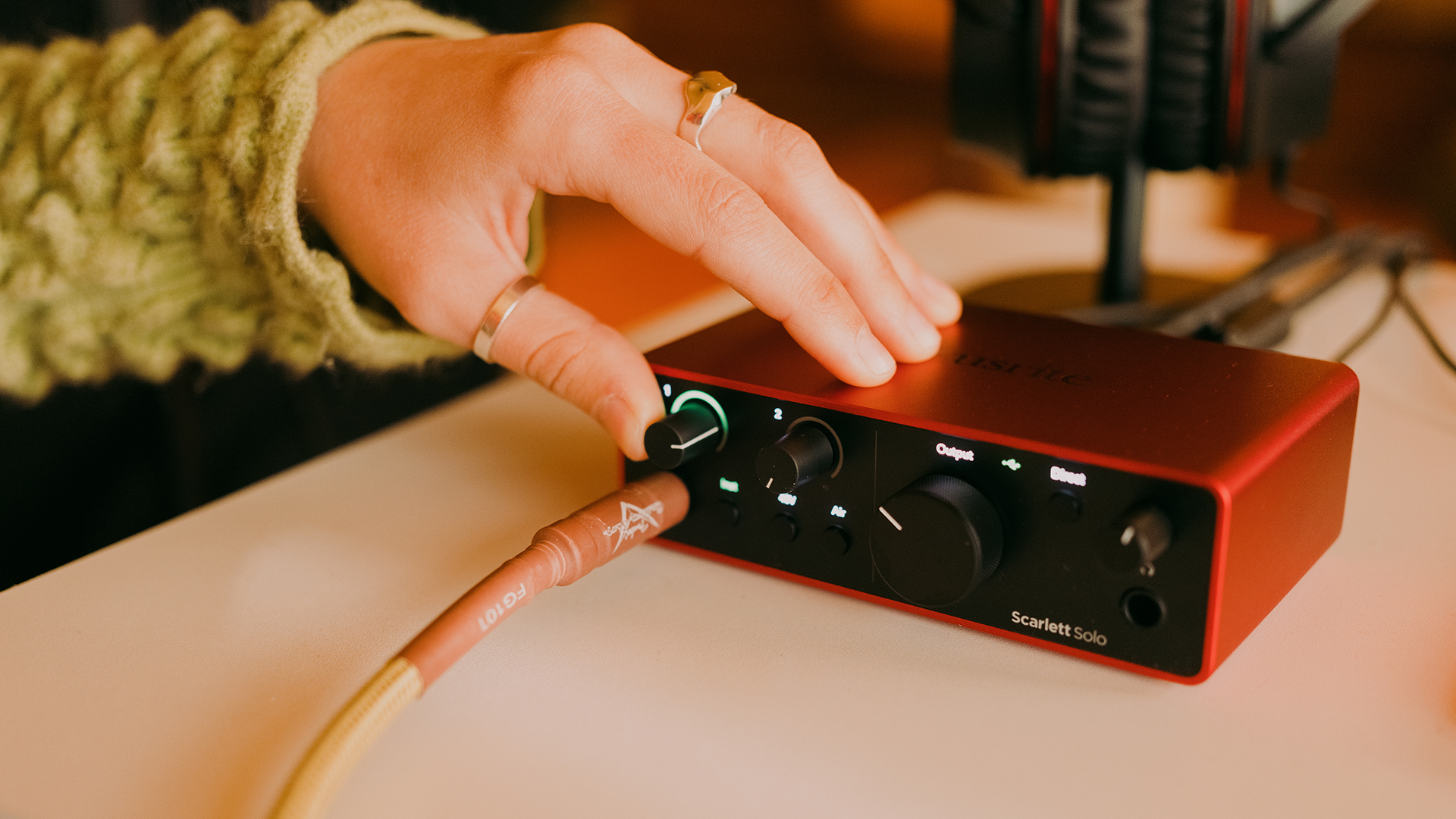 TL;DR
The Focusrite 4th-gen series of Scarlett audio interfaces launched today.
The updated devices have new premium features, including 120dB of dynamic range, a new headphone amp, and more.
Pricing ranges from $139.99 to $279.99; all models are available today.
When it comes to computer audio interfaces, few brands are as recognized as Focusrite. Musicians have come to love the Scarlett series with their classy red designs and easy-to-use controls and features.
Today, we have the Focusrite 4th-gen series of Scarlett devices. Although they look very similar to previous Scarlett interfaces, Focusrite has brought in a wealth of new features and tweaked the designs a bit to make them even easier to control.
Most notably, Focusrite has increased the dynamic range of the series to 120dB, a significant jump from the third-gen models, which are limited to 111dB. This brings the Scarlett models right in line with the professional Focusrite RedNet range converters.
There's also a new custom-designed headphone amp. This allegedly enhances the quality of playback significantly. Focusrite has even refreshed the iconic Gain Halos surrounding the knobs on the front of the interface by bringing in output metering.
The company has also tweaked and supplemented the various modes. The Air mode has been re-engineered, and Focusrite is introducing all-new Auto Gain and Clip Safe modes to the 2i2 and 4i4 models to help ensure that your takes are the best they can be.
Finally, the Easy Start tool has a new coat of paint, which moves the Focusrite 4th-gen series ever closer to being truly plug-and-play.
Focusrite 4th-gen Scarlett family
All in all, there are three new models in the Focusrite 4th-generation family:
Scarlett Solo (4th-gen) with one preamp, one instrument input, one XLR input, and two line-outs
Scarlett 2i2 (4th-gen) with two preamps, two instrument inputs, two XLR inputs, and two line-outs
Scarlett 4i4 (4th-gen) with two preamps, two combo instrument/XLR inputs, two additional instrument inputs, two MIDI inputs, and four line-outs
The Solo will start at $139.99, while the 2i2 and 4i4 will cost $199.99 and $279.99 respectively.
Focusrite will also offer two Studio packages. The Solo Studio will cost $249.99 and include the new 4th-gen Solo and the new SH-450 headphones, along with the new CM25 MKIII microphone. Meanwhile, the 2i2 Studio package costs $299.99 and includes the 2i2 and the same headphones and microphone.
All the new Focusrite 4th-gen products are available now directly from the company or select retail partners.