All products featured are independently chosen by us. However, SoundGuys may receive a commission on orders placed through its retail links. See our ethics statement.
Fluance brings cheap immersion with AV5HTB Dynamic Home Theater Surround Sound Speaker System
With audiophile-grade home theater systems, Fluance brings us a home theater surround sound speaker system for a great value.
Let's face it, even when we HD-ify everything from our laptops, desktops, televisions, and even 4K-ifying some of those, chances are there's a slight disconnect of quality between your excellent 4K TV and your less-than excellent audio system. There are probably a number of users that keep their audio and video equipment up to date, but for those of us who can't afford LG's latest $100,000 8K TV, we probably got to live with integrated speakers or our current setup.
The name isn't the most memorable, but what Fluance lacks in memorable product names, they make up for in audiophile-grade home theater systems. The system consists of two bookshelf speakers, a center channel, and two surround sound speakers.
Every component contains the same consistent construction from the black ash finish to the MDF wood construction. Additionally, with high performance drivers across the system, this allows the room to be filled with natural sounding audio.
Fluance includes all five of these to ensure users to enjoy powerful speakers for an immersive cinema experience.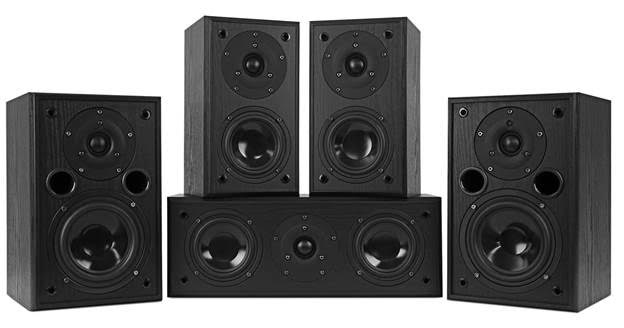 The Fluance AV5HTB Dynamic Home Theater Surround Sound Speaker System is available right now on their website for $199.99. The fact that all five of these speakers are available together for $199.99 is an excellent value for a myriad of buyers. Audiophiles? Check. Five speakers, great drivers? Check. Home cinema enthusiasts? Check. Five speakers, great drivers, just bought a 4K TV? Check. For $199, that's a significant step up from integrated speakers without breaking the boundaries of anyone's wallet significantly.