All products featured are independently chosen by us. However, SoundGuys may receive a commission on orders placed through its retail links. See our ethics statement.
JBL announces their new home speakers: the Playlist and SB450
Home audio anyone?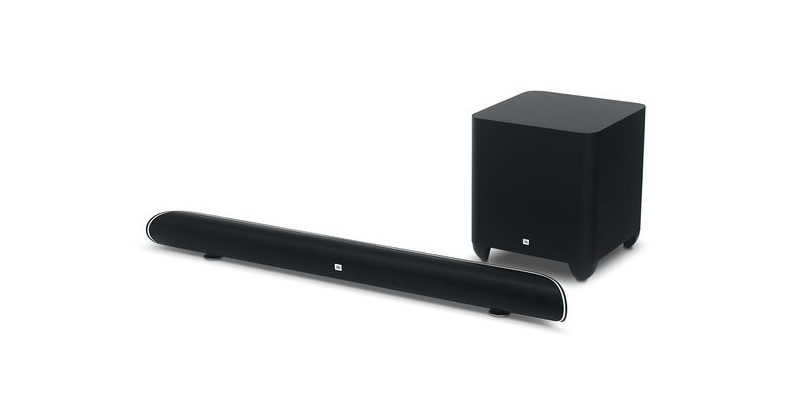 This week at CES JBL is showing off a bunch of new products ranging from headphones to home audio. We'll have coverage of everything soon enough but if you're looking to step up your home audio game, JBL announced two speakers that might peak your interest. The Playlist and Cinema SB450
JBL Playlist
Utilizing Chromecast technology, JBL Playlist aims to make it easier to stream all forms of audio with one button press. All speaker fuctions are able to be controlled through streaming apps such as Spotify and Pandora on a smartphone or tablet. High quality sound is supposed to come straight from the cloud since it is streaming directly over Wi-Fi instead of streaming from your device then through Bluetooth.
The JBL Playlist uses Wi-Fi in order to stream audio, so the general distance limitations of Bluetooth are not realized while using the Playlist. Additionally, if Wi-Fi is not available for any reason, you can still connect via Wi-Fi or a 3.5mm auxiliary input.
JBL's Playlist will be available in three colors (black, white, and blue) and it will hit the market in Spring 2017 at an MSRP of $149.95.
JBL Cinema SB450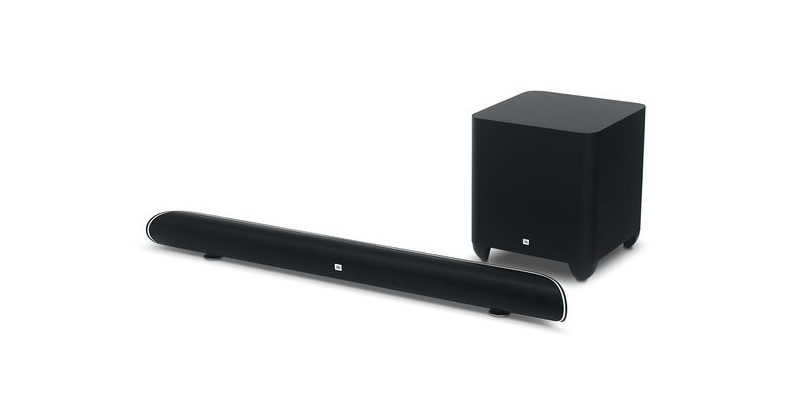 The Cinema SB450 Soundbar brings some crucial updates to the SB400 that came out in 2013. This soundbar is made to work with 4k devices and supports up to HDMI 2.0 using HDCP 2.2.
General specs look really similar to the SB400 outside of working with 4k:
8-inch (200mm) 200W peak Wireless Subwoofer
3 HDMI Inputs/1 HDMI Output (ARC)
Wireless Bluetooth Streaming
TV Remote Control Learning
Clear Dialogue and Voice Enhancement
JBL Connect
JBL SoundShift™
Virtual Surround Sound
Fans of the SB400 or soundbars will be happy to have a new, easy to set up unit that will work moving forward with the latest technology and HDCP standards.
JBL's Cinema SB450 Soundbar will be available in Spring 2017 at an MSRP of $499.95.