All products featured are independently chosen by us. However, SoundGuys may receive a commission on orders placed through its retail links. See our ethics statement.
Devialet Phantom Review
There is some impressive technology on display in the Devialet Phantom, but we can't really recommend it as a purchase.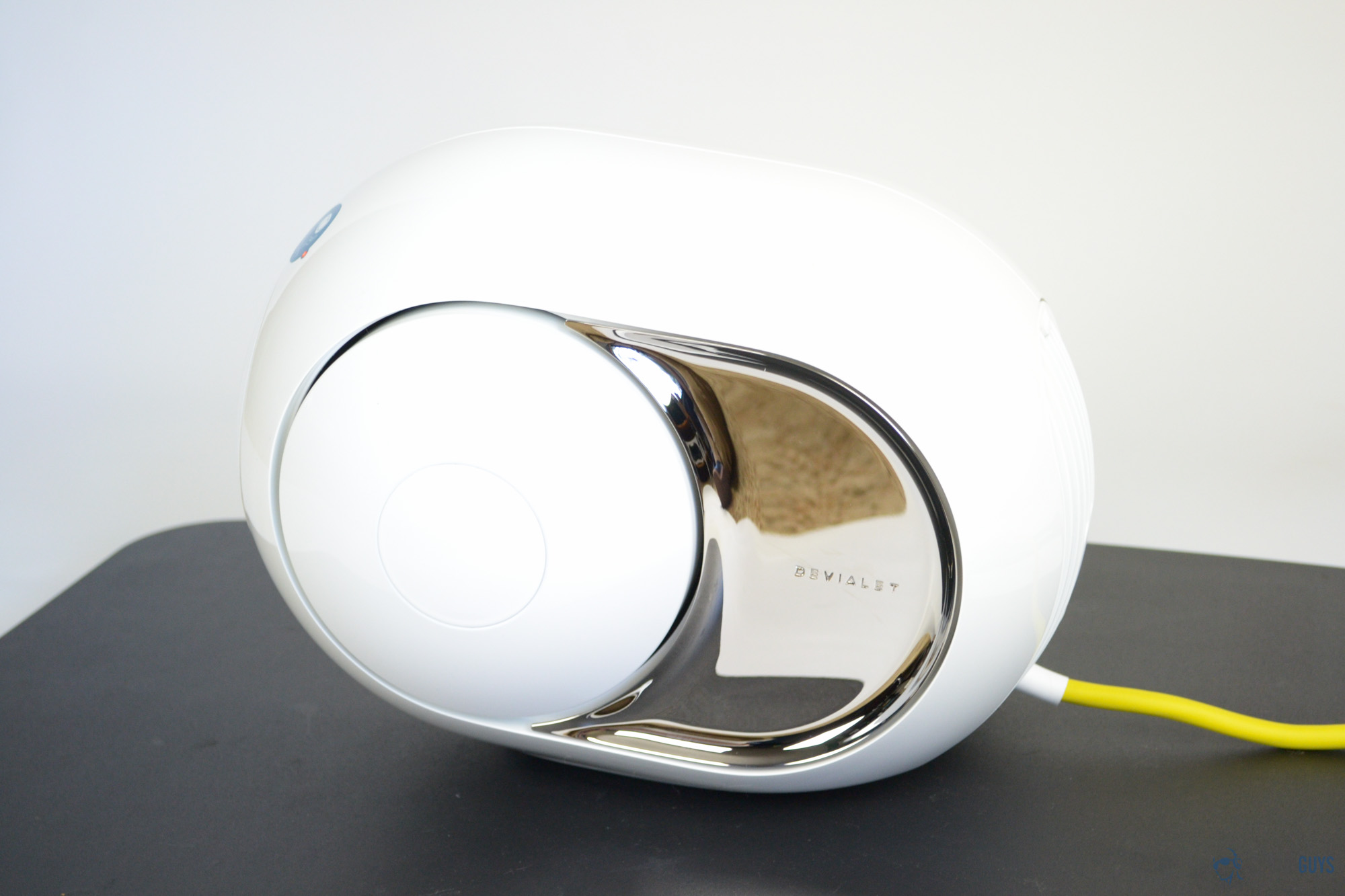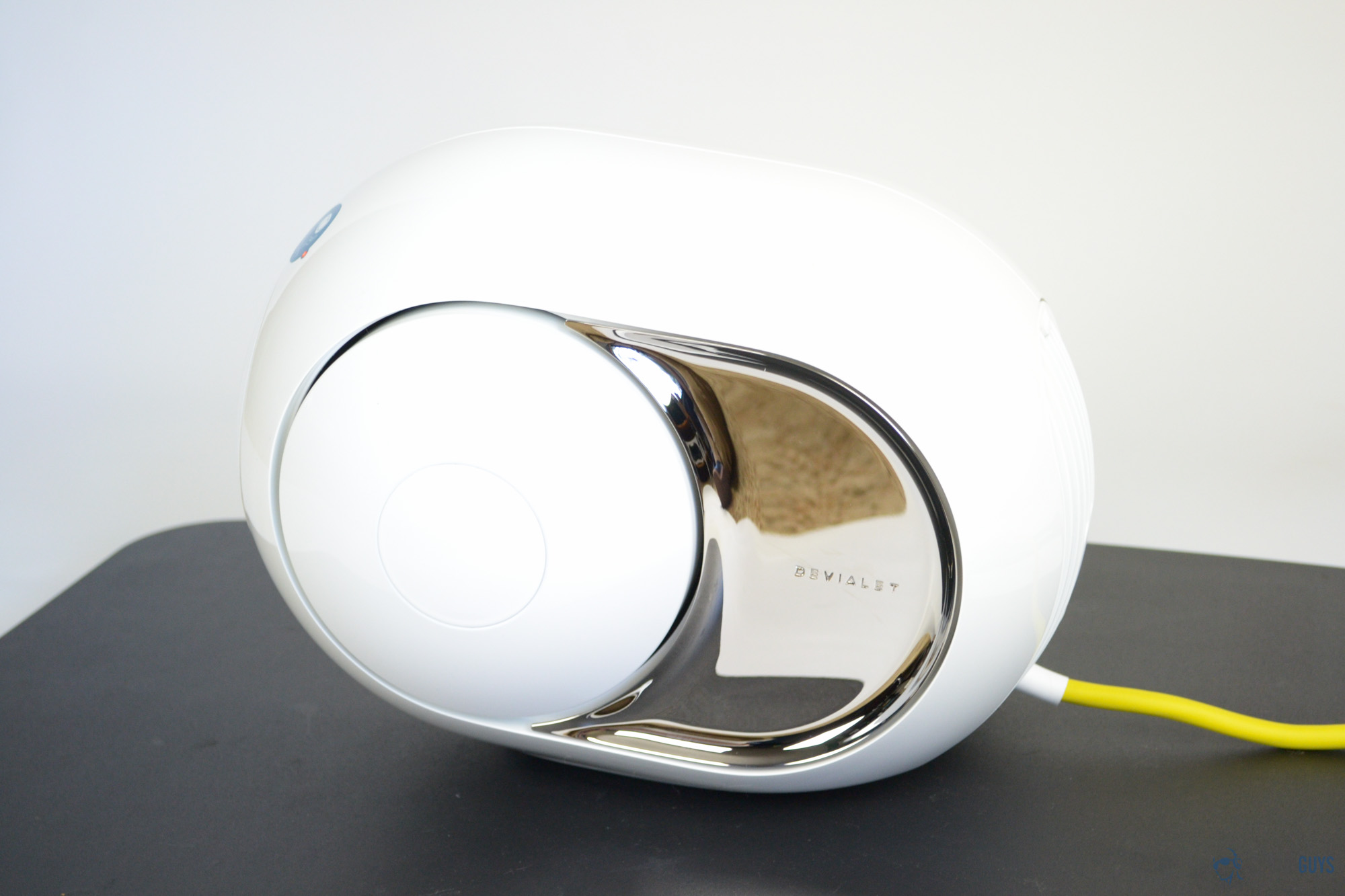 Even though they're a relatively new technology in the grand scheme of things, Bluetooth speakers have reached a point where they're all pretty much, well, the same. Sure you'll find different features and designs, but at their core, different products are all using the same speaker technology as an old transistor radio.
At least, that's mostly the case. The Devialet Phantom is another thing entirely. While it may look slightly similar to other speakers you've seen, on the inside, a whole lot is different. If you aren't aware of this out of the gate, you'll certainly be aware of it once you take a look at the price tag. We're reviewing the cheaper model, and it's still approaching $2,000.
What's In The Box?
The packaging fits with the minimalist style. Open up the box and you'll only find two things: the carefully packed speaker itself, and a (very) small manual.
Build & Design
While some would call the look of the Devialet Phantom futuristic — and it is — our main takeaway is that it's just, well, weird looking. We're looking at the 750 Watt white version, but a 3000 Watt silver version is also available. Either way, they look more like a strange piece of alien technology than a piece of consumer electronics.
Don't expect to be hauling the Phantom around with you. Not only does the company place a sticker on the speaker urging you to handle it with care, but it's simply tough to move. First there is the weight: 28 pounds. Second, something about the shape and the way the weight is distributed makes it awkward to move around.
Devialet claims that the Phantom "replaces all existing systems," but considering the price and weight, you're probably not going to use this to replace your portable speaker of choice.
Connectivity
It was immediately apparent when testing of the Devialet Phantom began that it was anything but plug and play. To even start using it, you'll need to connect to its Wi-Fi to give it access to your Wi-Fi. Once this was complete, the Phantom began to update its firmware. This self-updating feature is actually a plus, but it was a frustrating 30 or more minutes before we were able to begin using the speaker.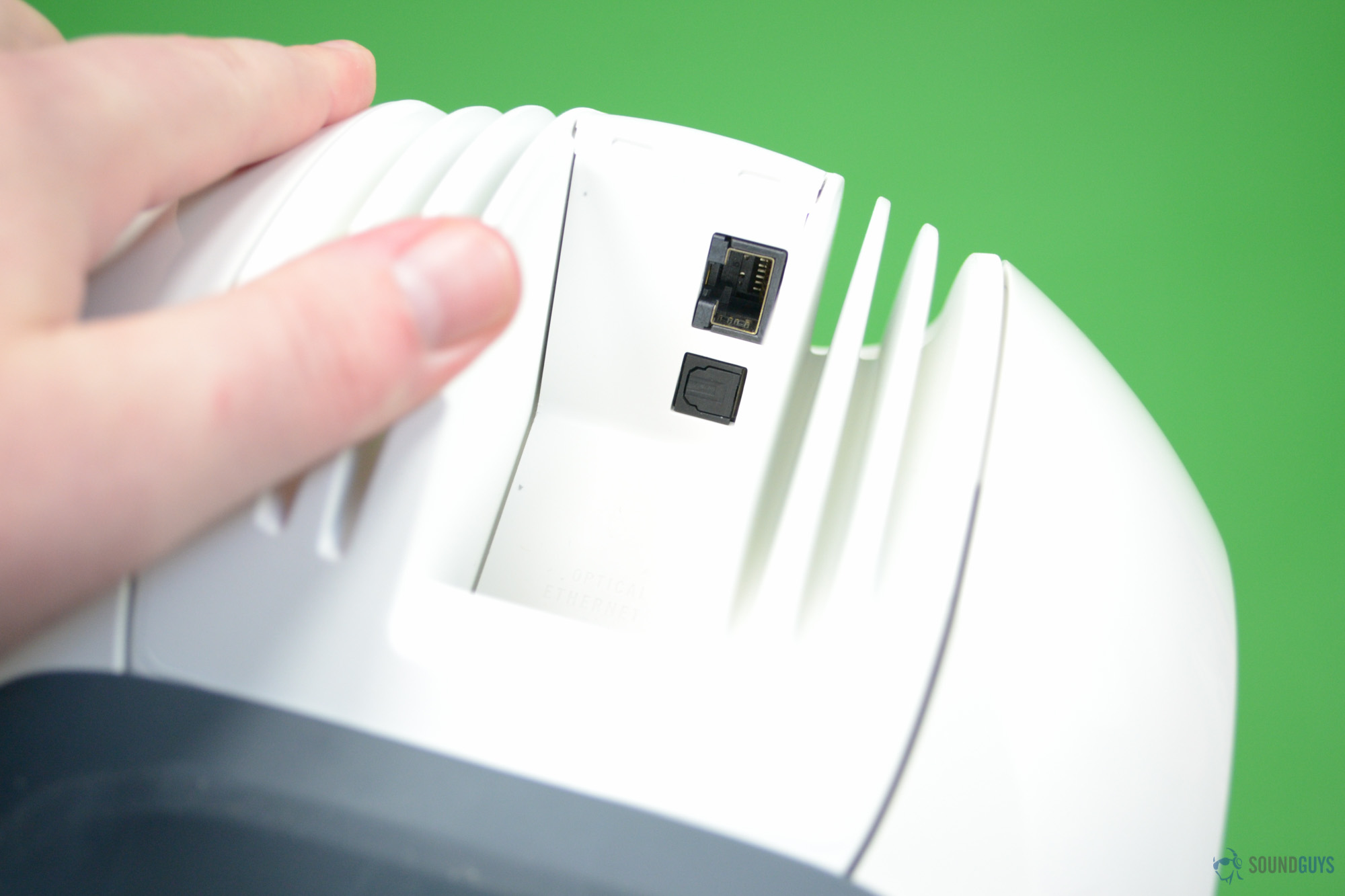 Another thing that was immediately apparent is that Devialet expects most users to also have purchased its Dialog link box, but one wasn't included with our review unit. The Dialog is necessary for stereo pairing, but it also enables Bluetooth functionality. Without it, you're limited to Wi-Fi playback and the few streaming services that the Phantom supports out of the box.
To play your own music files, you'll need Devialet's free Spark software, which is available for iOS and Android as well as Windows and OS X. The software itself is fine, but this could be frustrating if you were expecting the Phantom to play nicely with the music playback software of your choice.
Sound Quality
Hype can be both good and bad for a new product, and here it ended up being a bit of both. We were very excited to get the Devialet Phantom in for review, but because our expectations were set so high, it would have been tough to live up to them, no matter how good the speaker in question was.
Devialet boasts about the numerous patents that have been awarded to the company and throws a lot of terms around — Implosive Sound, ADH HBI — but what it comes down to is that this is a very loud speaker with an impressive frequency range of 16 Hz to 25 kHz. It's definitely impressive to behold, but there are issues.
One area where we weren't let down is the bass. No matter where you put the Phantom, it's going to generate enough bass that you'll be able to feel it through the floor. Crank the volume up, and it gets even better, but it doesn't overpower the other frequencies.
The mids fire loud and clear, with plenty of space around the instruments. Vocals are treated especially nicely, with the subtleties and nuances of the singer translating nicely, even while instruments blare around them.
Considering the sheer amount of volume this speaker can push, Devialet had to be careful that the highs didn't come across as harsh, and the company seems to have met its mark. Highs are crisp and clean, with no apparent distortion.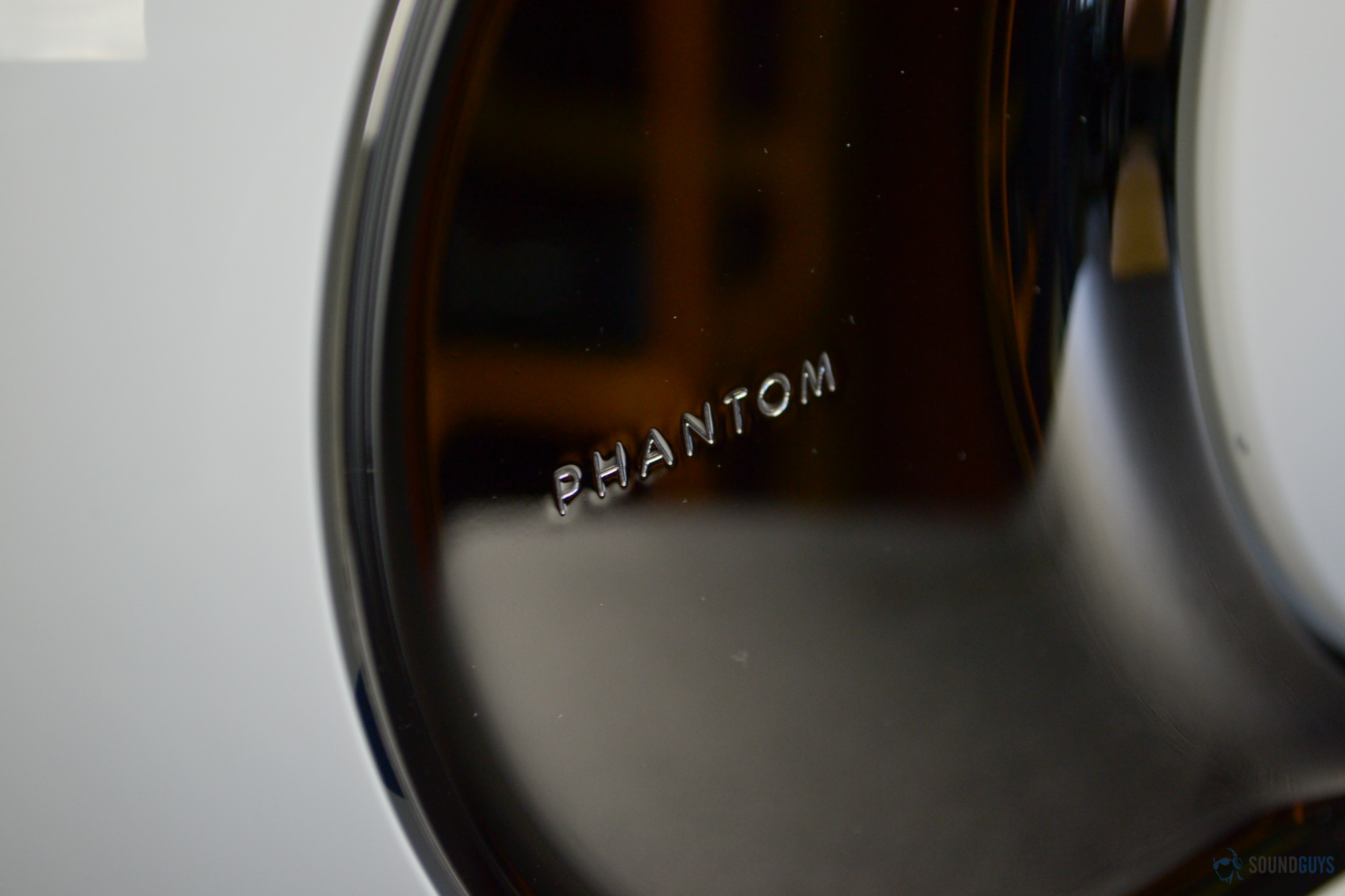 One of the main selling points of the Phantom is that it can get loud, and even though we're reviewing the less powerful model, it certainly does what it says on the tin. The only problem — and it is a problem, albeit one that may not matter to some — is that all that volume is pushed into one mono channel.
If you want stereo, you'll need to purchase another Phantom as well as the Dialog link. Even looking at the cheaper of the two speakers, you're looking at spending near $4000 at that point. You'll end up with an impressive, somewhat minimalist sound system, but it might not sound like $4000.
Conclusion
The Devialet Phantom doesn't feel so much like a product that a lot of people are going to buy now as it does a demo or a first glimpse of a future product that will be really cool. The tech is certainly cool, but we can't help but think of how much you could buy for the same amount — think a multi-room Sonos setup or four Wren V5US units.
There's another thing worth keeping in mind if you're comparing our take on the Phantom to the rave reviews making their way across the internet. We reviewed the (somewhat) cheaper 750 Watt version, while most of the positive reviews are of the 3000 Watt version. If you're looking at buying this, it seems like you might just want to spend the extra money on a top of the line model. Even then, we probably wouldn't recommend it.