All products featured are independently chosen by us. However, SoundGuys may receive a commission on orders placed through its retail links. See our ethics statement.
Denon announces three pairs of in-ears
Denon takes aim at portable audio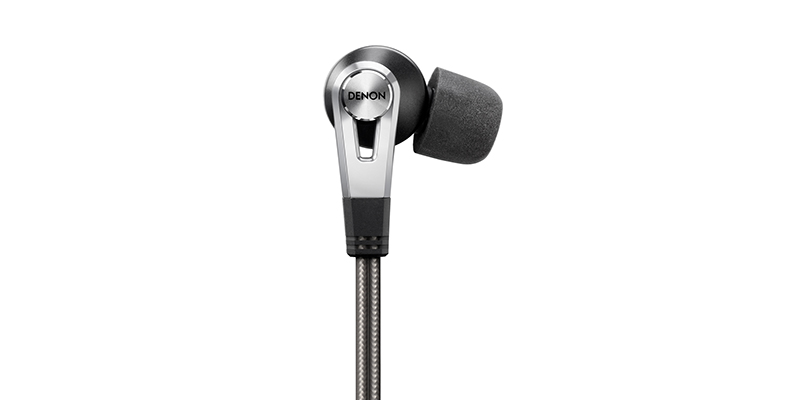 Denon is no stranger to audio. They've been making quality receivers, speakers, and more for over 100 years. Their newest announcements brings three new pairs of in-ears to the table, all of which were designed for the music lover on the go. Of course, you may have an issue truly enjoying these if you're getting an iPhone 7, but otherwise three more in-ear options to choose from is always good. The AH-C820, AH-C720, and AH-C620R in-ears drop in at three different price points so you can most likely find a pair that matches your budget. All three products look very similar, but there are a few key differences on the inside that are worth taking note of.
AH-C820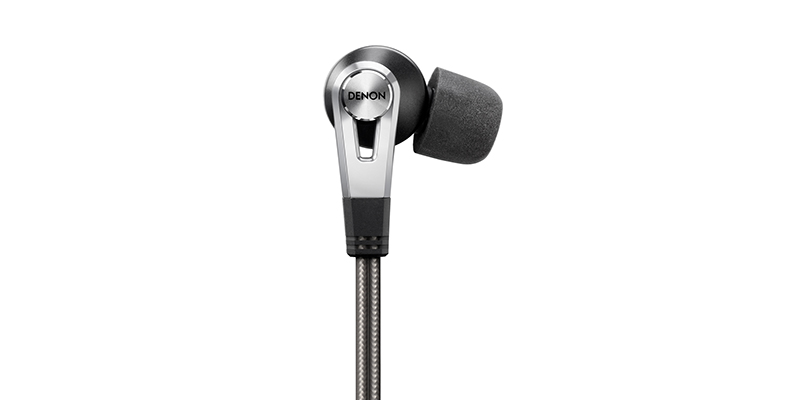 At the top of the class is the new AH-C820. These have two 11.5mm drivers in each earbud, with one of them placed directly in front of the other. Denon claims that the placement helps to deliver a stronger low end and decrease distortion.
Denon Double Air Compression Drivers
Frequency response: 4Hz – 40kHz
Aluminum diecast/resin hybrid housing
Comply TX-500 eartips
Carrying case
One color option: Black
$199
AH-C720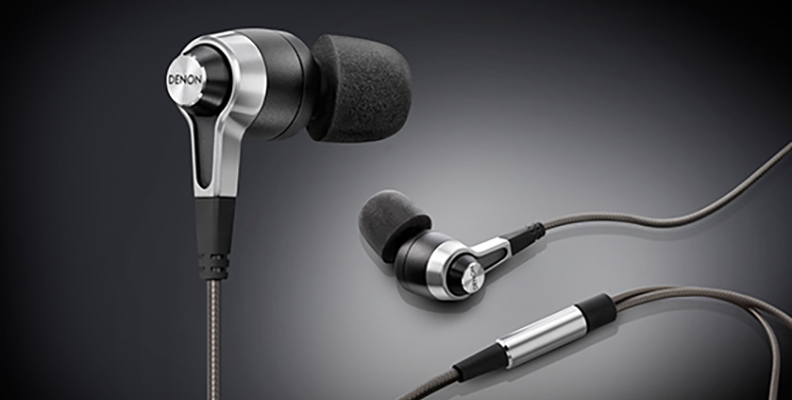 One step down from the C820s are the AH-C720s. These have a single 11.5mm driver in each 'bud and a newly designed fiber-mesh cable so it can survive life on the go. One interesting feature about this model is that it has a Radial Cascade Floater, which Denon says suspends the wires that connect to the drivers to minimize distortion.
Single 11.5mm drivers
Frequency response: 5Hz – 40kHz
Aluminium diecast/resin hybrid housing
Fiber/mesh cable
Comply TX-400 eartips
One color option: Black and Silver
$149
AH-C620R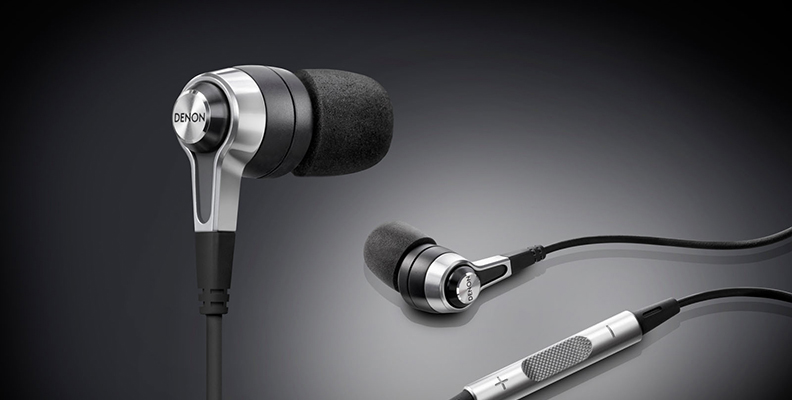 The last model announced was the AH-C20R. It's definitely the most price-friendly of the three. It has a different type of driver than the previous two models, but you'll notice it looks very similar to the C720. It also has the same Radial Cascade Floater found in the C720s. This model also has an iOS remote and mic built-in, if your phone still has a headphone jack that is.
High-end driver unit
Frequency response: 6Hz – 40kHz
Aluminium diecast/resin hybrid housing
iOS remote and mic
Comply eartips
Two color options: black or white
$99
You can also fine tune each pair using the free Denon App. This lets you customize the sound to your liking and even offers its own interface for playing music, including the option to build playlists and add songs to queues. All three models are expected to be released sometime in September.