All products featured are independently chosen by us. However, SoundGuys may receive a commission on orders placed through its retail links. See our ethics statement.
Del-Fi has a Kickstarter for new wireless headphones/Bluetooth speaker?
Half-headphones, half-speaker, all wireless.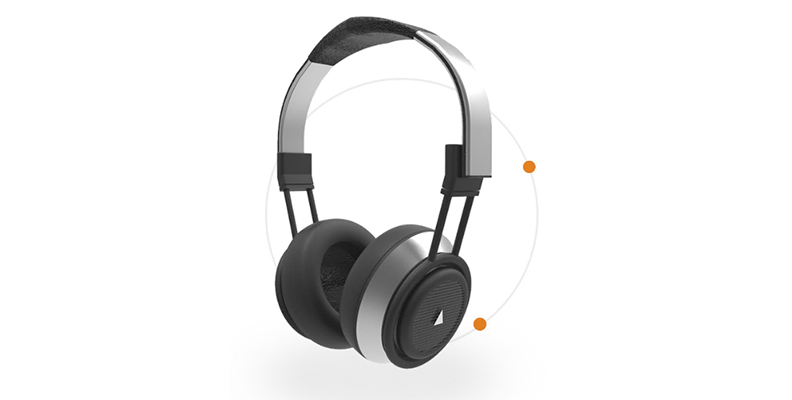 Nowadays you can turn anything into a Bluetooth speaker, including headphones. A new Kickstarter by Del-Fi Audio wants to help you decide whether you should get a pair of headphones or opt for a speaker. Their new Apollo earphones can double as a speaker at the flip of a switch.
At first glance, the Apollos look like your standard pair of headphones. Two ear cups attached to a headband, nothing crazy there. But the grill on the outside of each ear cup is there for more than just looks. It's actually a real speaker grill. Once you're done using them as a pair of headphones you can take them off and direct the ear cups in any direction, thanks to a 360-degree rotating pivot.
They use Bluetooth 4.1 to connect to any source device and also have the aptX codec for higher quality streaming. Wireless range is about 30 feet which is fairly standard for Bluetooth, but this is where things go south. Battery life will only last you about 4 hours. For something that is claiming to be the perfect 2-in-1 travel headphones, that just isn't good enough. It isn't specified whether or not the 4 hour battery life is for use as headphones or as a speaker. But either way it's still not great.
That said, it's still a cool idea and if 4 hours is more than enough for what you're going to be doing anyway then it shouldn't be an issue. If the goal is met the Apollo earphones will retail for $249 at their online store. It may seem like a lot, but if you back the campaign you can get one for yourself for as low as $139. You can choose from a few different color options and styles depending on the perk that you pick when backing. Del-Fi Audio expects to begin shipping to backers in November of this year.