All products featured are independently chosen by us. However, SoundGuys may receive a commission on orders placed through its retail links. See our ethics statement.
Broogs wants their new lamp to be your new speaker
A new Indiegogo campaign by Korean company Broogs wants to take over your nightstand with their new smart lamp.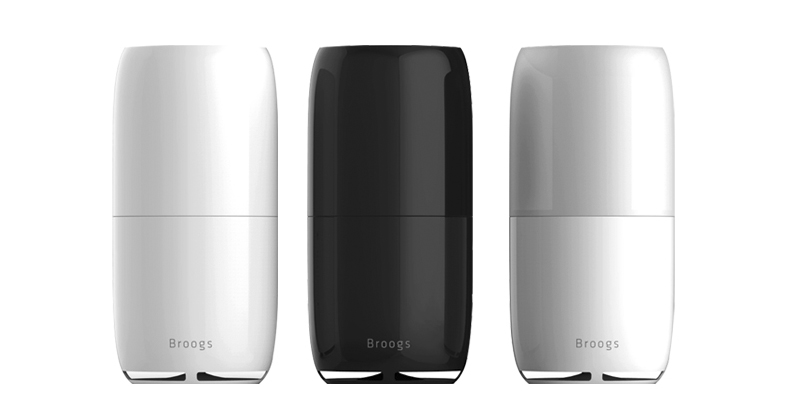 A new Indiegogo campaign has popped up that wants to make your bedside lamp more than just a lamp. Home automation is the trend of the future and everyone wants in. Besides wireless speakers like the Sonos that connect to your home Wi-fi, new audio equipment that can integrate with your home is few and far between. So how do you get audio back in the picture? Put it in a smart lamp. The new campaign by Korean company Broogs hopes to make it's smart lamp, among other things, your go-to Bluetooth speaker when you're relaxing at home.
Similar to the Philips Hue lights, the lamp can be controlled via your smartphone or tablet to display 160 thousand different colors. These can be set to flash custom colors that alert you to new notifications on your phone. It has a USB output that allows you to charge your device and it can also be used as a portable lantern that lasts up to 4 hours. As far as sound goes it seems to get decently loud if it's mainly going to be sitting on your night stand, but I don't see it being the center of attention at a party. Though I've only heard it via the video they have on their campaign site it doesn't sound too bad for a lamp. Assuming this reaches it's goal I can see how a product like this would be very desirable for people looking to get more out of a speaker. The smart lamp can completely replace the alarm clock on your nightstand and sound good while doing it.
The campaign has 23 days remaining and has raised just under $4000. There is still plenty of time to reach the $50,000 goal so if you want one make sure to go back the campaign and pre-order yours for $170. That saves you about $30 on the retail price. Assuming their goal is met the smart lamp will begin shipping in May of this year and will be available in black, white, and milky white.
Not everyone wants a Sonos on their nightstand and with the added Hue-like LED features, this is one lamp I wouldn't mind listening to.