All products featured are independently chosen by us. However, SoundGuys may receive a commission on orders placed through its retail links. See our ethics statement.
B&O and Rapha collab on H6 headphones for serious cyclists
If you're a cyclist looking for a pair of headphones (or just a fan of the H6 headphones), check out the new collab between Rapha and B&O.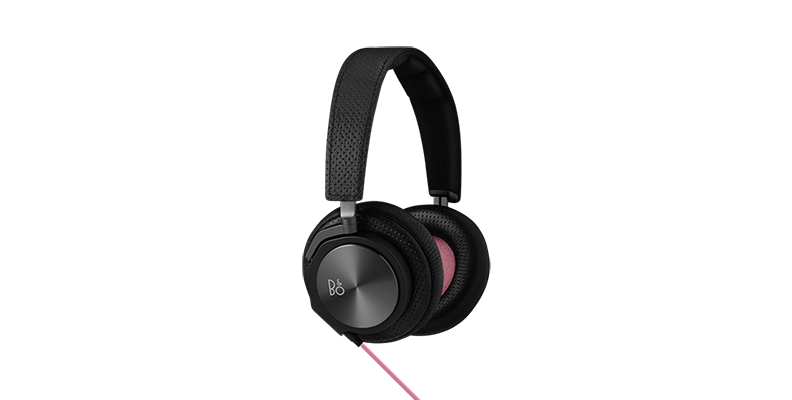 With all of the focus lately on running headphones, hardcore cyclists might be feeling a little left out. Don't worry, this one is for you. British cycling brand Rapha has teamed up with B&O and have announced a pair of headphones specifically targeted to cyclists who take training seriously. The Rapha B&O H6 headphones are made to be used for recovery and turbo sessions, though that shouldn't stop you from using them for everything else as well.
The headphones are all black and have a minimal design, save for the signature Rapha pink accents that appear on the audio cable and the inside of the ear cups. Speaking of the ear cups they're made of African Hair Sheep leather, so they probably feel amazing on your ears. The ear cups are designed to be naturally noise isolating so that competitive cyclists can tune out the world while they warm up for races or practice. That said, it's probably not a good idea to wear these while riding on the streets since you won't be able to hear what's going on around you.
The special edition headphones have a frequency range of 20Hz – 22kHz and weigh a little more than 8 ounces. Both of the ear cups have 3.5mm inputs so you can plug the included pink audio cable into whichever one feels right to you. That audio cable comes with a built-in mic and playback controls as well as a clip so it doesn't get in the way while riding. If you happen to travel a lot (besides cycling) they also come with a soft carrying pouch to throw them in.
As is the case with most of B&O gorgeous products, they come with the premium price tag of $429. So unless you're a serious cyclists or you really like the way that the new black and pink colors complement each other, you probably want to look elsewhere. That said if you're a fan of high quality design with a matching sound, these might be for you.