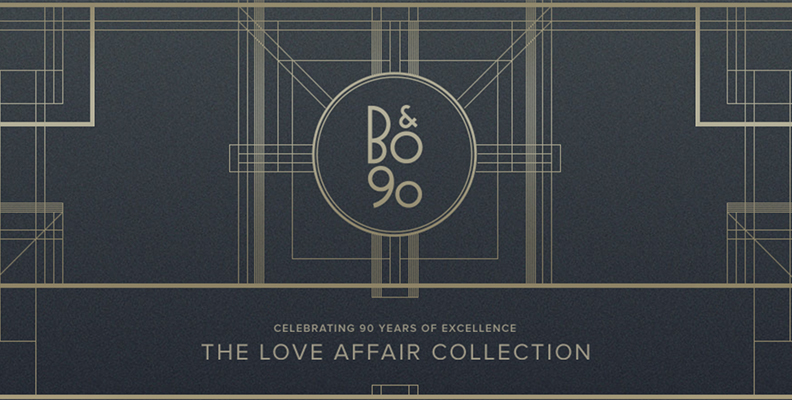 Bang & Olufsen was founded right in the middle of the roaring twenties by partners Peter Bang and Svend Olufsen. If you do the math, that makes this year the 90th anniversary of the audio company that has since expanded to make some of the prettiest products on the market. In celebration of this occasion B&O is adding a new rose gold color option to six of their products and calling it "The Love Affair Collection."
The first couple of products to get the rose gold makeover all have to do with home audio. First are the Beolab 18 wireless speakers designed by Torsten Valeur and David Lewis Designers. These speakers are visually a piece of art unto themselves and provide a luxurious audio experience. At a couple thousand dollars these are a bit out of my price range, but maybe there are some high rollers reading who might want a pair. Another premium product to get the new look is the Beoplay A9 speaker. The A9 connects has Bluetooth 4.0, DLNA, and is Airplay compatible to connect with all of your mobile devices. Spotify, Deezer, and TuneIn are all able to be streamed through the speaker via the BeoMusic app.
The next two products in the collection are the Beovision 11 and Beovision Avant televisions. Both are premium televisions and come with speakers built into the unique design that now have the 90th anniversary rose gold accents. Even the Beoremote One got a new rose gold makeover. It works with B&O products at a 455kHz frequency and you can even engrave a custom message 29 characters in length, such as your family name.
If you're more into portable audio, B&O has you covered there too with the last product in the Love Affair collection: the Beoplay H6 headphones. Designed by Jakob Wagner these headphones are the least expensive audio product in the collection at just $399, which is just about as much as any other premium headphone on the market. These are closed back headphones that come with 40mm drivers and weigh 230 grams, or 8.11 ounces. The cable also comes with a three-button remote to play/pause the music and control the volume while on the move.
As part of the 90th anniversary Love Affair collection, all of these products come with at the number 90 custom engraved on it and a logo that is designed to match the original B&O logo down to the curves. If you have a passion for luxury audio equipment, the new color option is a welcome addition. If you're unsure if you want to make the investment, you can find a B&O store near you and schedule a live demo to experience it for yourself.
Frequently Asked Questions