All products featured are independently chosen by us. However, SoundGuys may receive a commission on orders placed through its retail links. See our ethics statement.
Bluedio R+ Legend Review
The Bluedio R+ Legend sound great and are feature packed, but the sound leakage may pose a problem for some prospective buyers.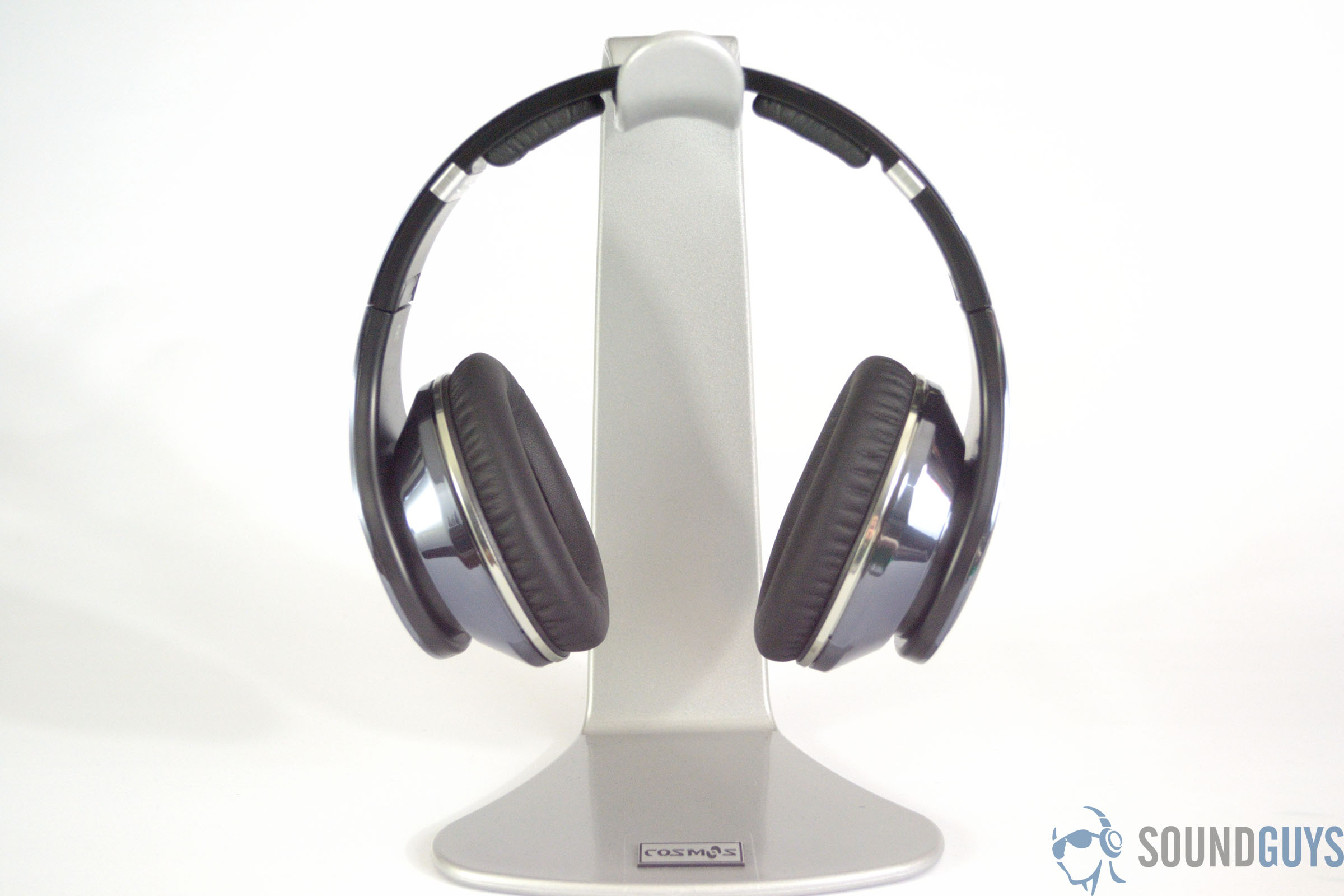 Bluedio may not be the most recognizable name when it comes to headphones, but the company seems to be aiming to change that. Its R and R+ headphones have been generally well received by customers and now the company is giving the R+ a refresh featuring some new technologies.
The Bluedio R+ Legend seems to keep everything customers liked about its predecessor while adding Bluetooth 4.0 and aptX, but is this the ultimate edition of this pair of headphones? Read on for the verdict.
Features
Bluetooth 4.0
NFC
aptX
Play music from built-in microSD slot
Noise Cancellation
What's In The Box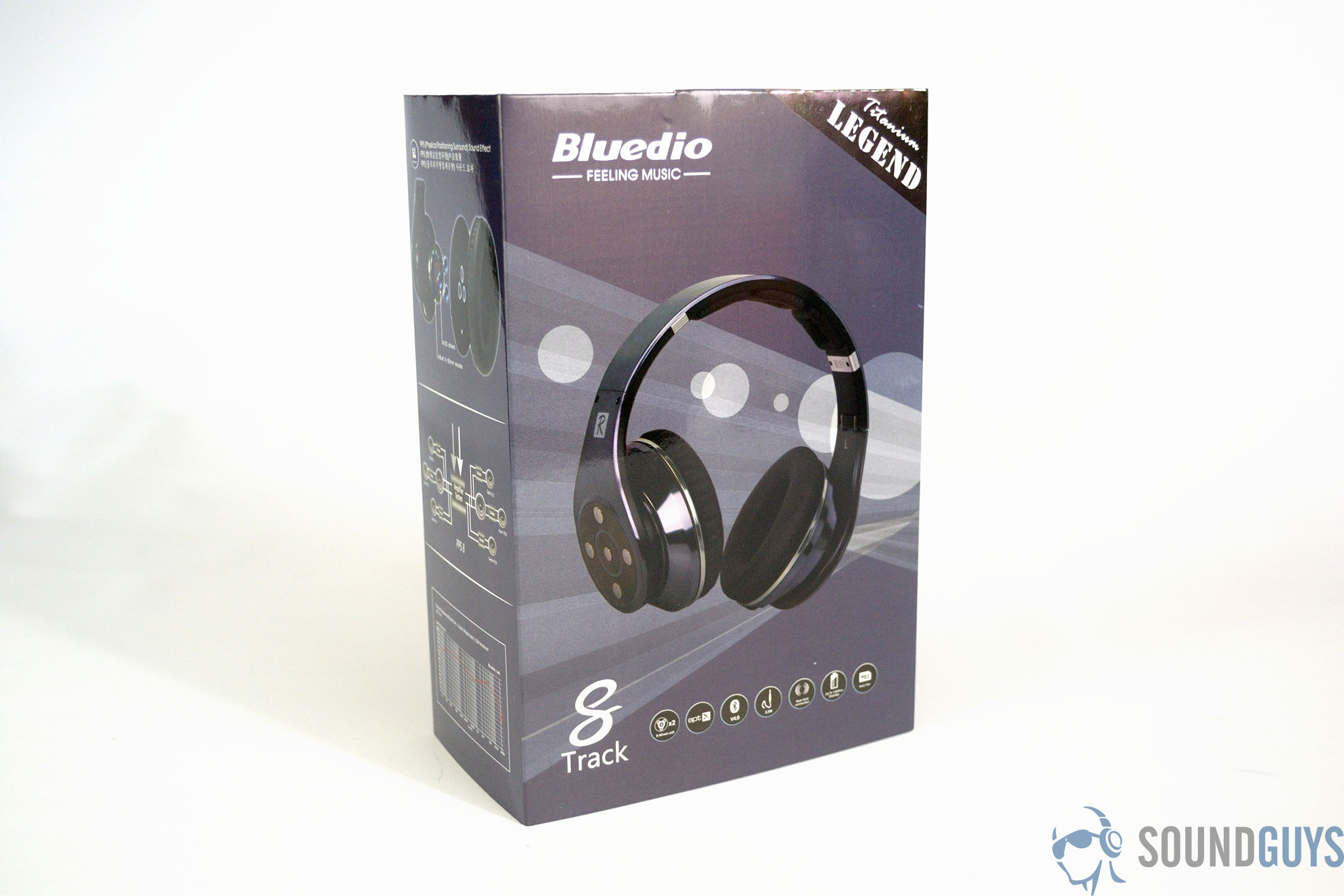 Opening up the box, the first thing you'll see is the headphones themselves underneath a layer of protective plastic. Everything is tucked into a nondescript black cardboard box. Here you'll find a 3.5 mm audio cable, USB charging cable, carrying bag and the quick start guide.
Build & Design
Bluedio has certainly put together a fairly striking pair of headphones in the R+ Legend. They are available in a wide range of colors, though Titanium, which our pair came in, is one of the more subtle color choices available. That said, the metallic finish and chrome highlights keep these on the flashier side.
These are sturdily build, and have a decent weight to them that almost feels like they could be heavy to the point of being uncomfortable. Fortunately, this is not the case. The weight of the Bluedio R+ Legend headphones seemed to disappear after a few minutes of use, and remained comfortable even after long listening sessions.
The headphones are collapsable, which makes them easy to carry with you. We would have preferred to see at least a semi-hardshell case, especially since these are included with lower-cost headphones than the R+ Legend, but the carrying bag does seem to be fairly well made.
Connectivity
The Bluedio R+ Legend headphones offer a multitude of connectivity options, all of which are fairly easy to use. NFC Bluetooth pairing is supported, allowing you to pair NFC-compatible devices by simple tapping them to the headphones, though there is a slight delay. Otherwise, simply press and hold the multi-function button on the right ear cup until it lights up and a sound plays. Now you can pair from the device of your choice.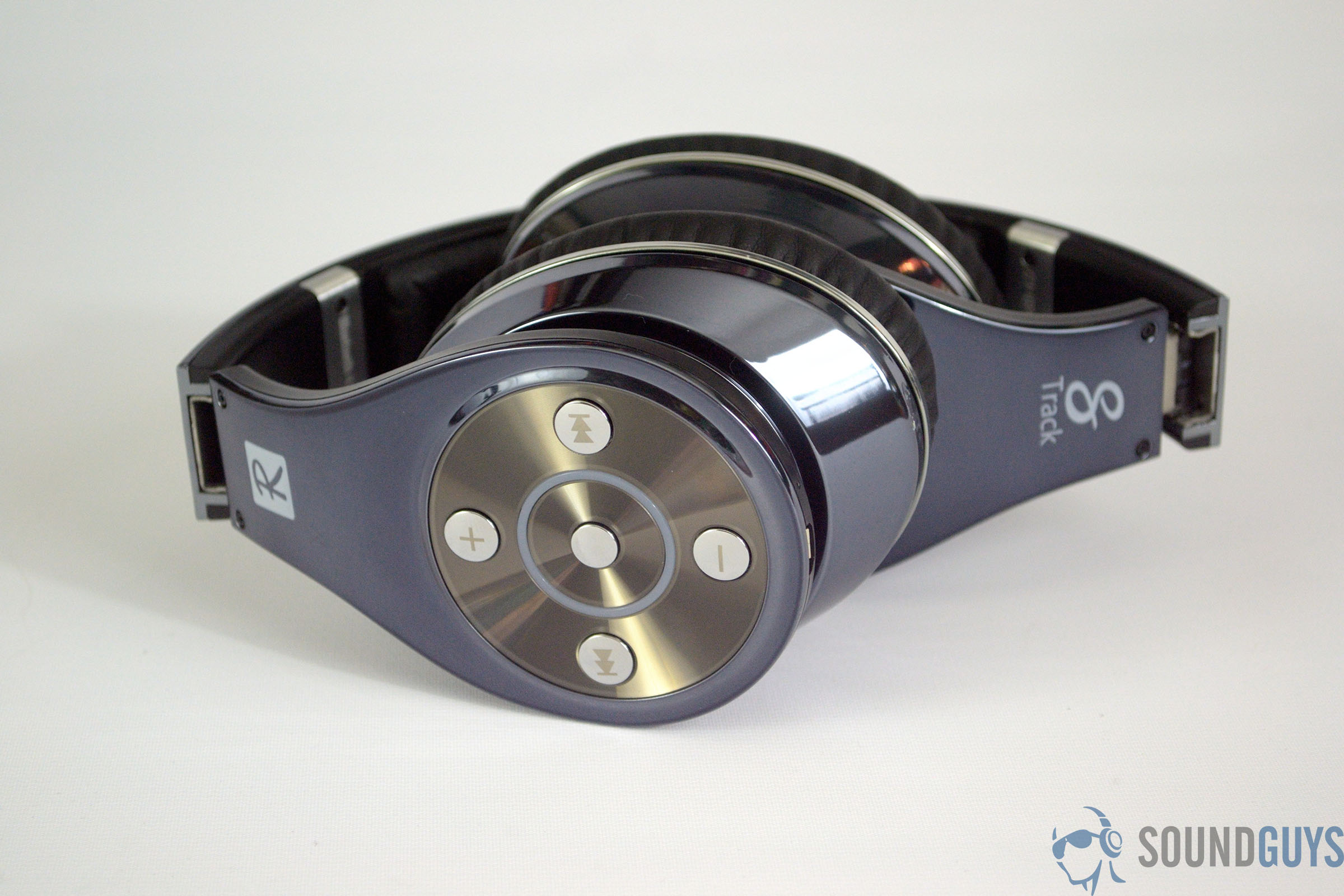 If you don't want to or can't use Bluetooth, there are two other ways to play your music. The first and somewhat more traditional option is to use the included 3.5 mm audio cable to plug the R+ Legend into the device of your choice. If you would prefer to be truly unencumbered, you can play music off of a microSD card via the built-in microSD slot.
Playback via microSD is fairly barebones, as you might imagine. That said, the Bluedio R+ Legend headphones support a wide range of audio formats including MP3, AAC, FLAC and WAV.
Battery Life
Bluedio claims a battery life of up to 28 hours for the R+ Legend, with a charge time of 3 to 4.5 hours. In our testing, this proved to be a fairly accurate estimate. After about 25 hours of problem free use (with no low battery warnings), we were able to charge the R+ Legend via the included micro USB cable in under 3 hours.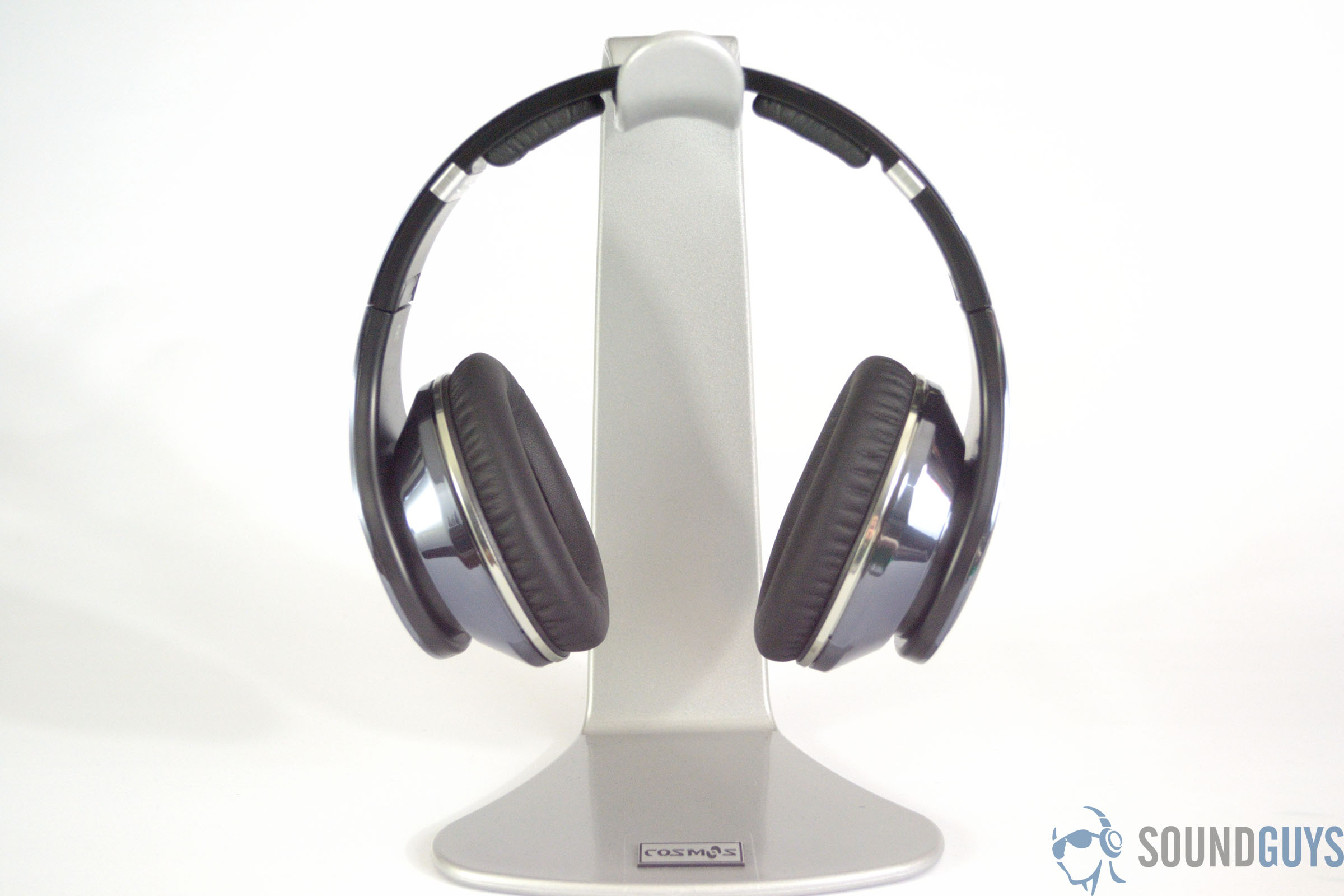 The cable easily fits into the carrying bag, so as long as you charge them when you're not using them, you shouldn't have to worry about having to go a single minute without music all day.
Sound Quality
The Bluedio R+ Legend headphones pack in a massive 8 drive units. Two of these are the main drivers, while the other six are intended to provide positional audio. This should improve soundstage and lend an overall three dimensional sound to the R+ Legend, and luckily it does.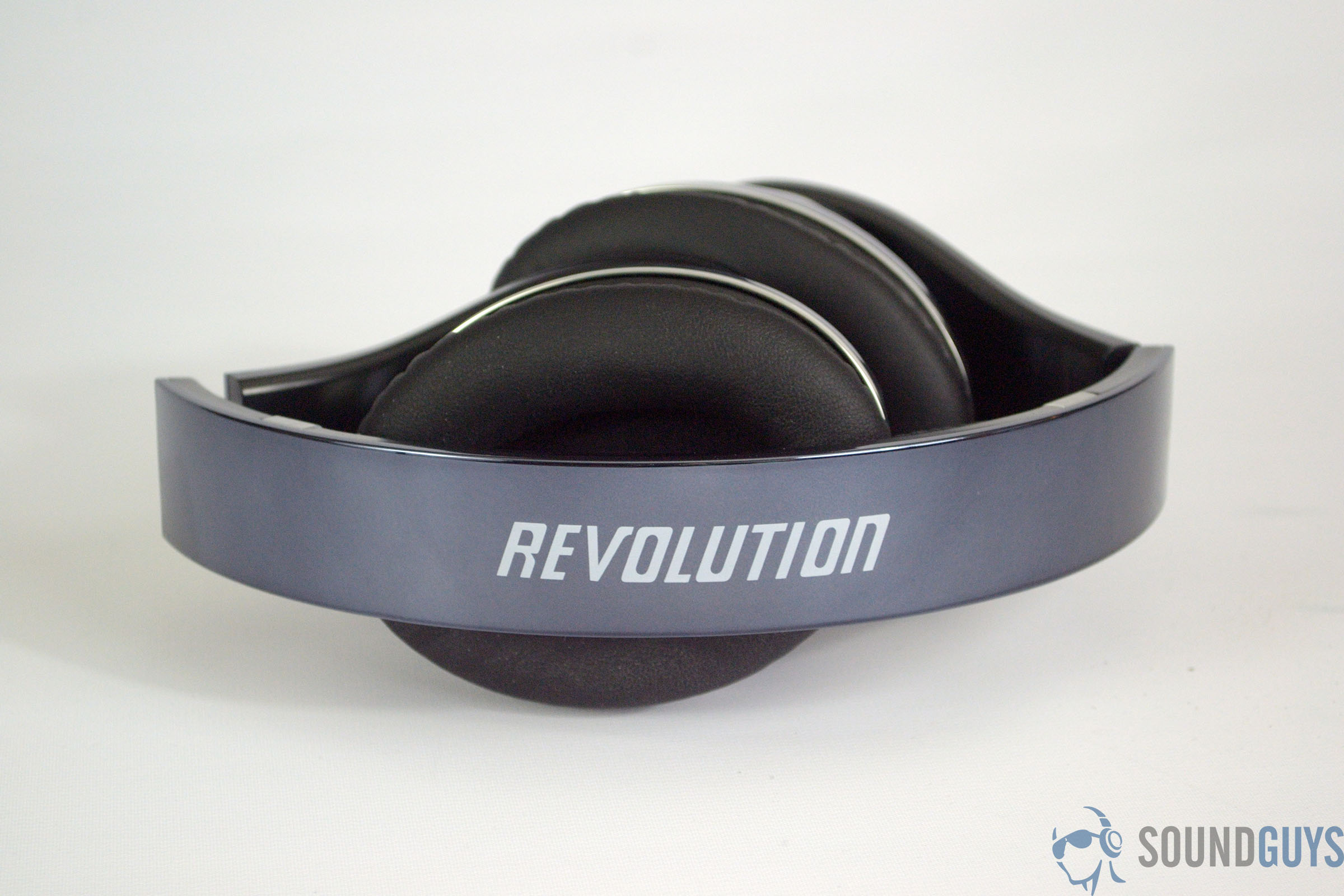 In testing these, I played music in a variety of ways. First I plugged the headphones into a Focusrite Saffire Pro 40 audio interface and played music stored in lossless format from a computer. Second, I connected my Motorola Moto X via Bluetooth. Finally, I played songs in a variety of formats using the microSD card slot.
The low end is very heavily emphasized when playing any audio on the Bluedio R+ Legend. While for most people this is a good thing, and it certainly sounds good, it's worth mentioning that for podcasts and audiobooks, this heavy bass emphasis can be overkill.
Even with music that isn't particularly bassy, these provide a heavy low end presence. They might not shake your glasses off like the Skullcandy Crusher, but they will come close.
The midrange is rolled off and slightly subdued, and the lower mids can sometimes be affected by the heavy bass presence. The mids are still present enough, and aren't muffled or boxy sounding.
While the high end isn't as backed off as the mids, there is still an apparent dip here. This generally leads to a sound that isn't especially accurate, but is very flattering to almost anything you play through the Bluedio R+ Legend.
Likely due to the sheer amount of drive units contained in these headphones, the soundstage is fairly wide and expansive sounding. Even though at times the bass can feel like quicksand starting to pull you down, the more open high end is like bright, clear skies above.
Conclusion
Adding it all up, the Bluedio R+ Legend headphones have an awful lot going to recommend them. They provide excellent sound quality, they're packed with features, and have decent battery life. Not to mention, they're solidly built and very comfortable.
No headphones are without their downsides. The R+ Legend headphones leak sound like crazy, potentially annoying loved ones, roommates and coworkers, plus they do pick up fingerprints very easily. Still, for the asking price of around $139, these are worthwhile buy and earn our recommendation.