All products featured are independently chosen by us. However, SoundGuys may receive a commission on orders placed through its retail links. See our ethics statement.
7.4
Satellite Wireless Headphones
The bottom line
For the price it's hard to recommend the Satellite Wireless headphones over other headphones in the price range, even if they do come with an amp built in and a second set of drivers specifically for active noise canceling.
Satellite Wireless Headphones
For the price it's hard to recommend the Satellite Wireless headphones over other headphones in the price range, even if they do come with an amp built in and a second set of drivers specifically for active noise canceling.
What we like
Foldable Design
Great sound isolation
Decent ANC
Plush padding
What we don't like
Loud clicky buttons
Average battery life
Tight on head
Okay sound quality
Rating Metric
Sound Quality
7.9
Bass
8.0
Midrange
7.7
Highs
8.2
Durability / Build Quality
7.4
Value
6.0
Design
8.0
Microphone
8.0
Portability
7.0
Battery Life
7.9
Blue Microphones is arguably legendary when it comes to their microphones, and in recent years they've also had a few impressive pairs of headphones. But now they're going wireless with the Blue Satellite headphones. When we checked them out at CES we were really impressed with them and gave them one of our best of show awards, but are they actually any good in real world use? Let's see.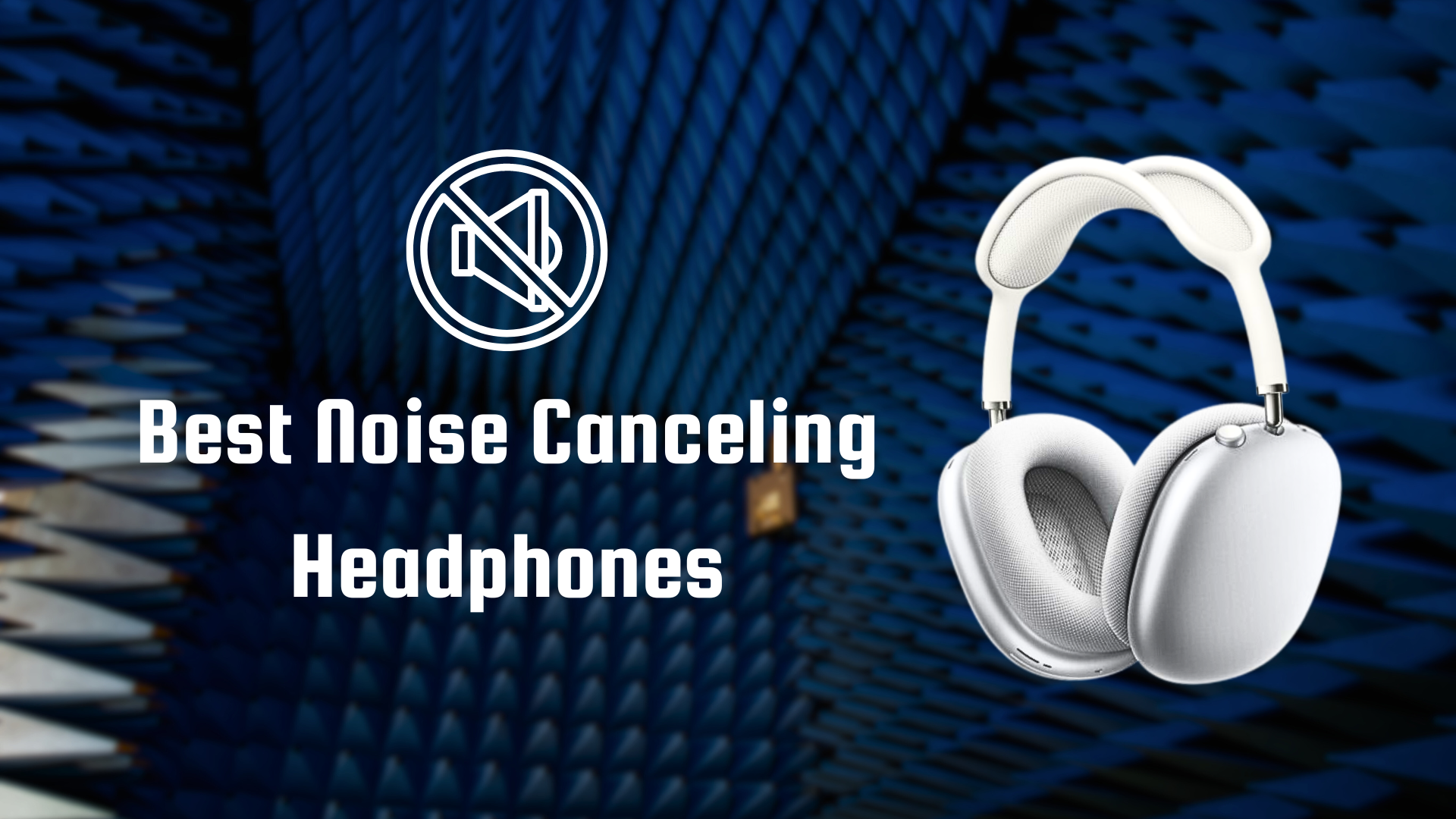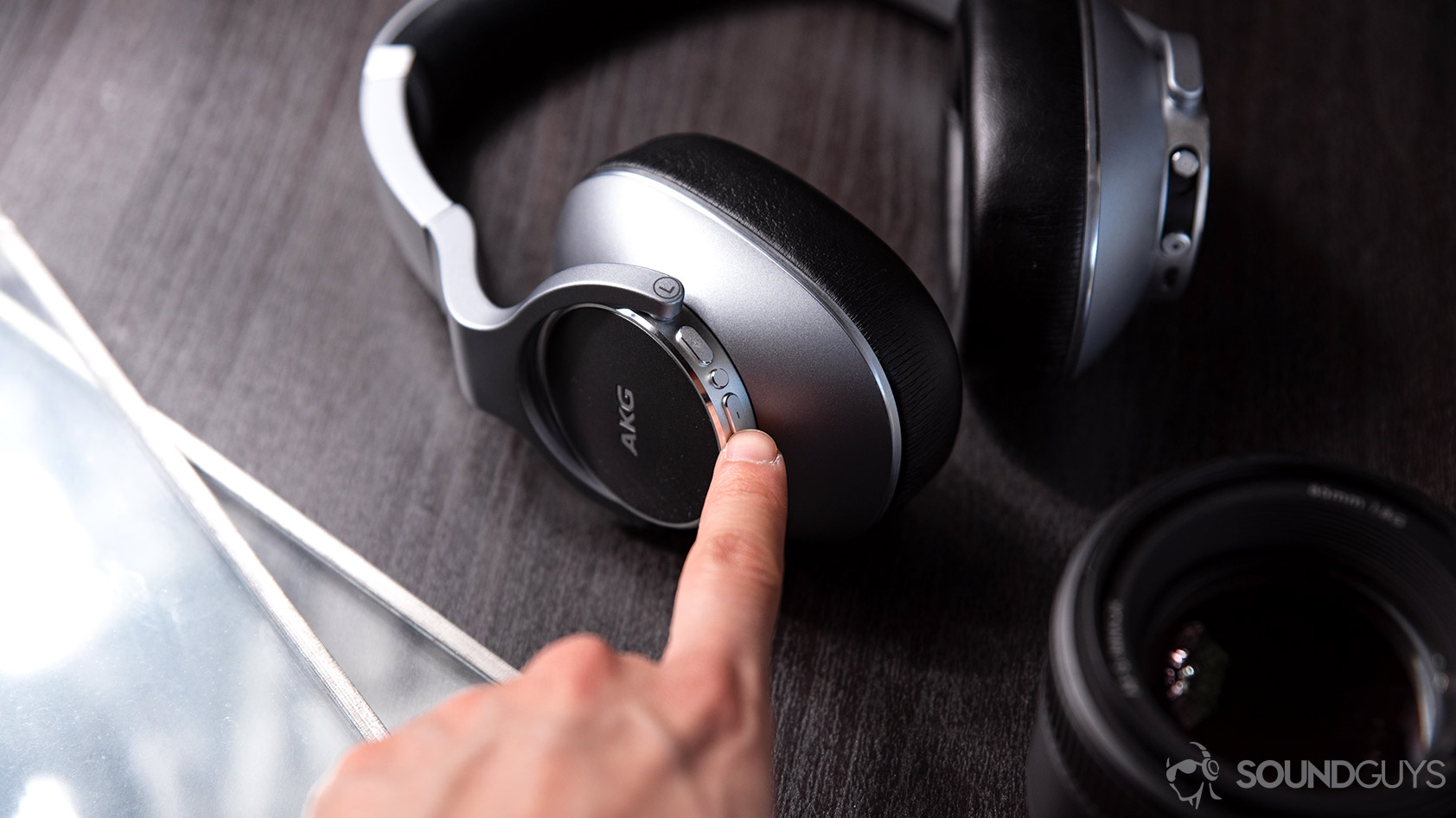 What's Inside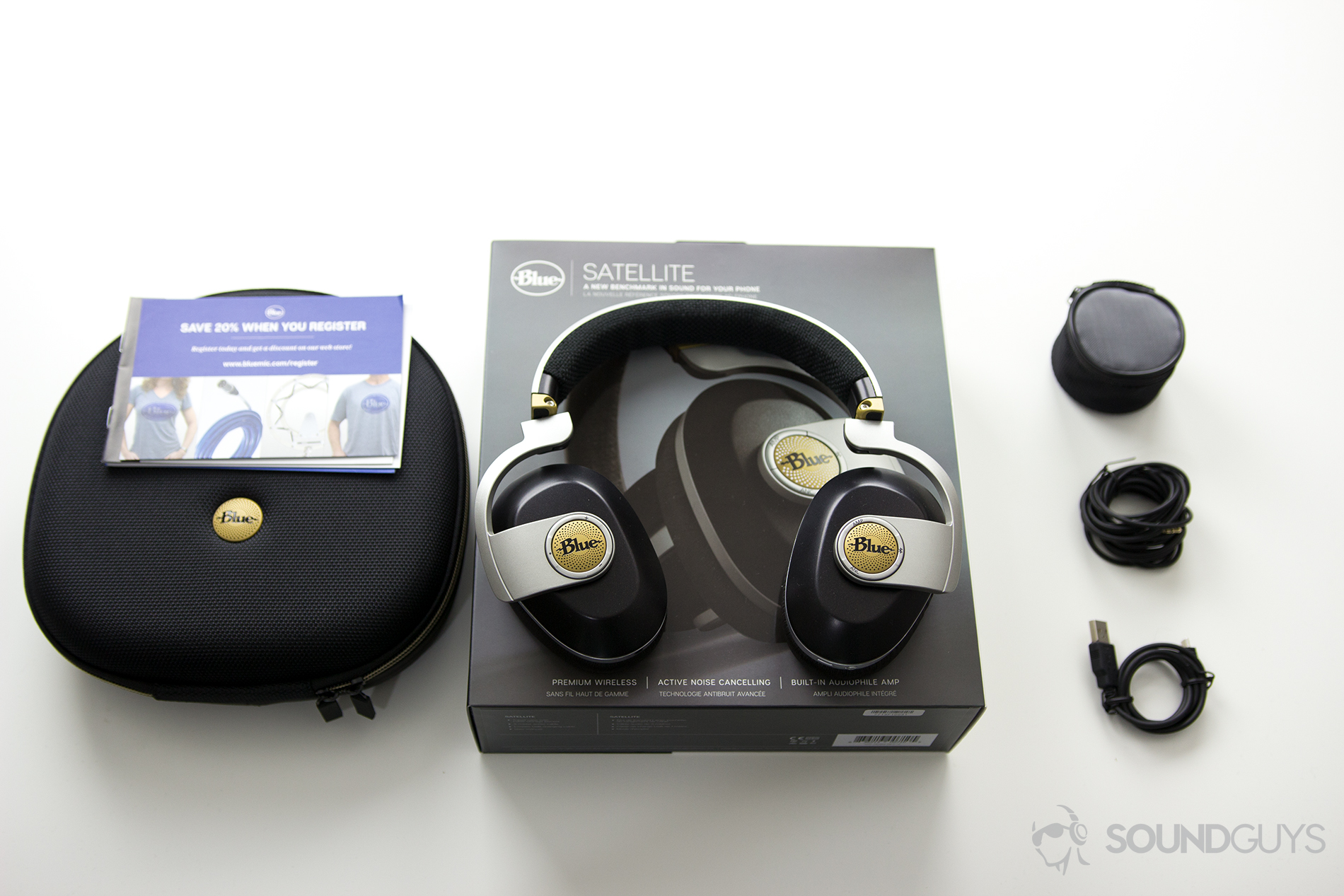 The box is large with a picture of the headphones along the front and specs printed along the the back. When you open it up you'll get a nice hardshell carrying case which I found a little too big to comfortably pack with you on a trip or commute. Especially considering how compact the headphones can get when you fold them down. Besides that you'll get another small pouch with a 2m audio cable and a micro USB charging cable inside, and finally the warranty information and instruction booklets.
Build & Design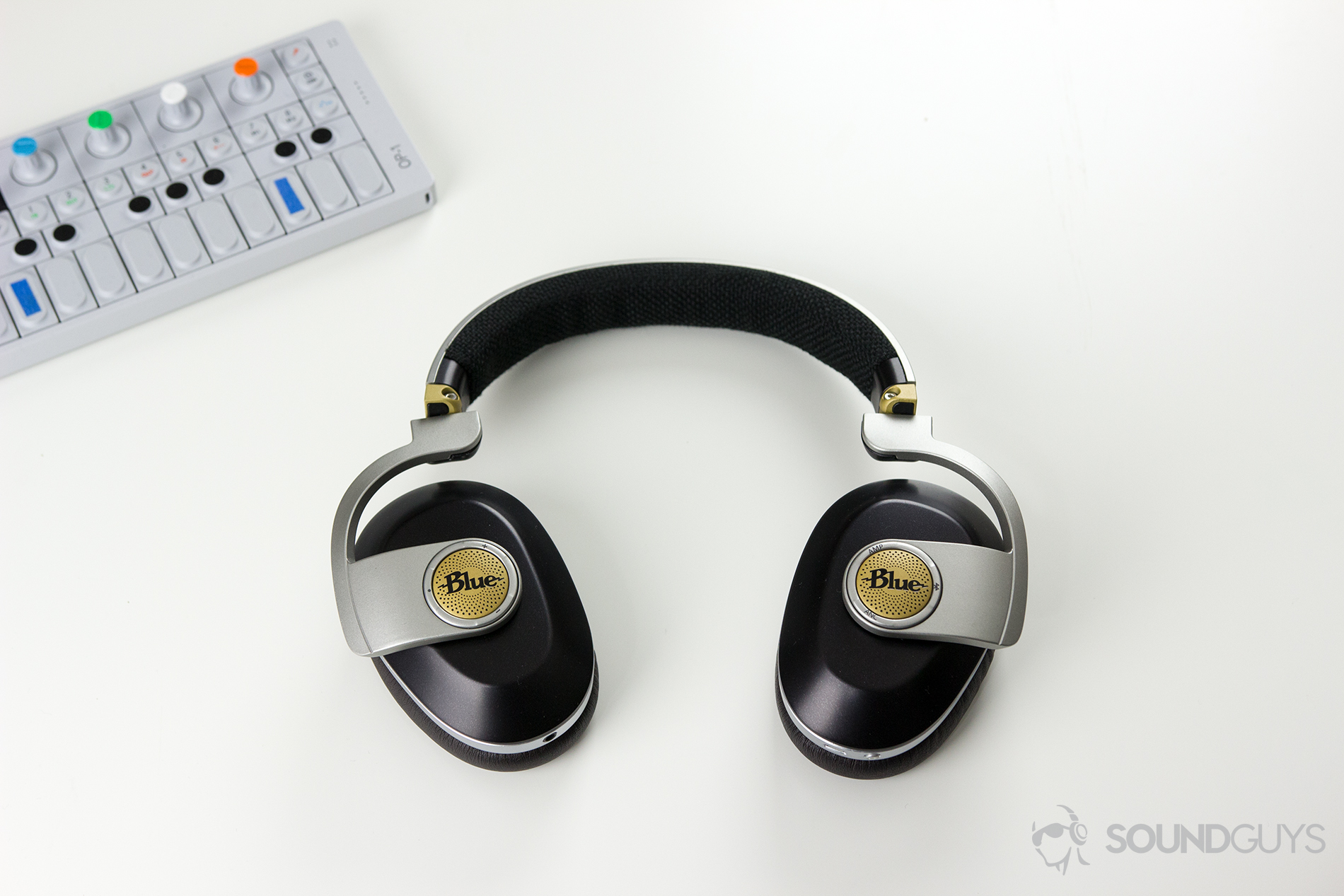 Blue makes it pretty clear that these are meant to be used with mobile devices on the go, so their metal construction definitely helps to inspire confidence in their durability. The headband has hinges so you can fold them down and the earcups also swivel a full 90-degrees, though the swivel is a little too loose for my taste. But to their credit, I haven't had any problems with them other than my dislike of how they feel. Besides that these have padded earcups that aren't the most plush, but are still pretty comfortable. Better still they do an amazing job at sound isolation. I gave them to a friend to try and I couldn't hear what he was listening to even though he was sitting right next to me.
At the point where the top of your head meets the headband there's a gorgeous fabric padding that adds to the overall comfort of the headphones. I was able to wear these for an hour or two without any pain but fair warning, they do clamp really tightly to the head which can get a little uncomfortable over time and definitely won't be comfortable in warm weather. On either ear cup are two golden circles with the Blue logo that actually have LED lights to give you feedback on different actions the headphones perform.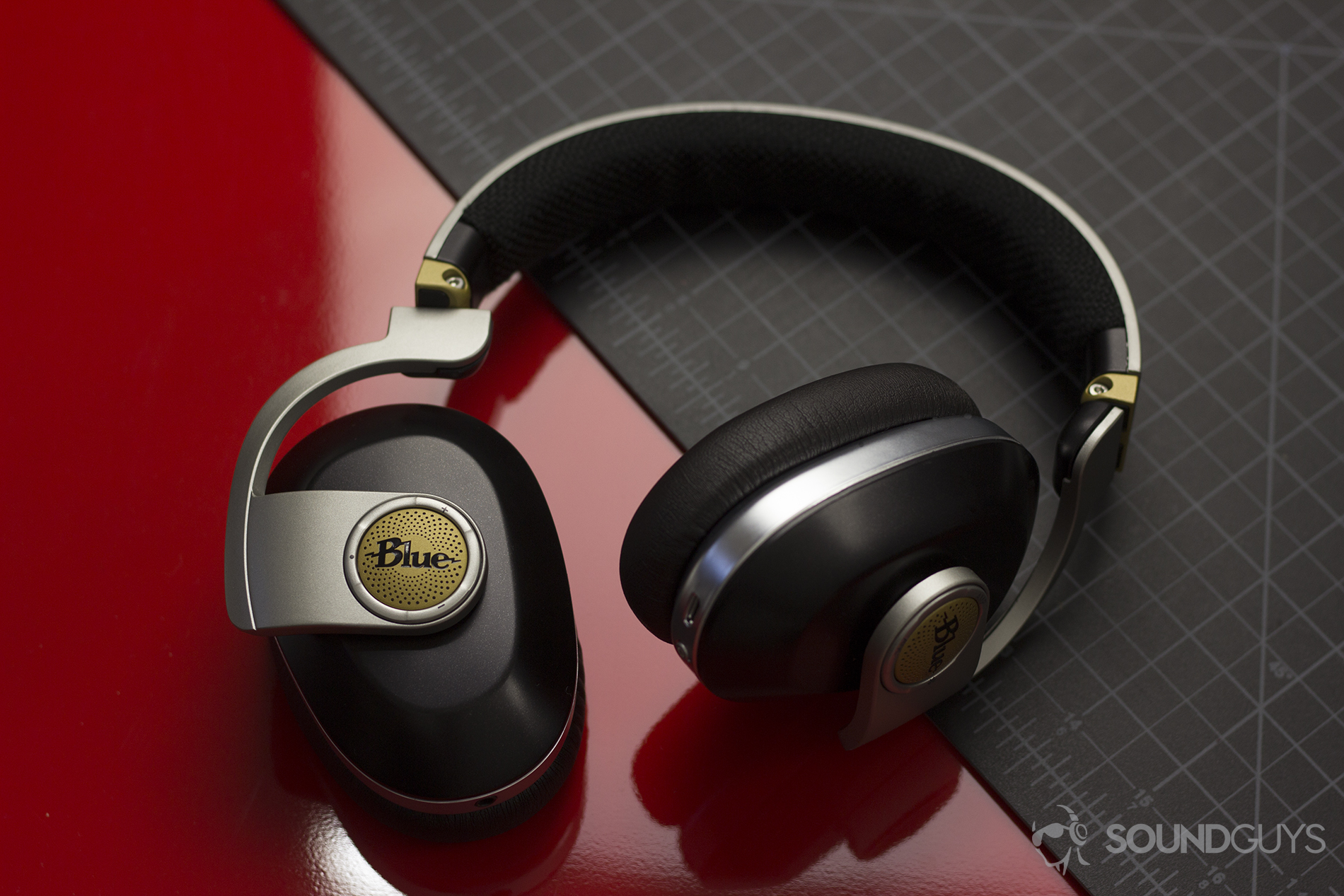 If you look at just the right angle you'll see that these actually have two drivers in each ear cup, which is the Satellite's claim to fame. One pair of drivers (the larger 44mm ones) play the music, while the second 30mm drivers are specifically for active noise cancellation. If you know how noise canceling works, you know that the headphones have to produce the opposite sound waves from what is going on around you in order for you to not hear outside noise. Instead of giving the main drivers that responsibility, these have a dedicated pair of drivers specifically for producing out-of-phase sounds. Pretty clever, and we'll get into the ANC aspect of these headphones more in the sound quality section.
Surrounding each logo you'll find three buttons, and it's these buttons that are my biggest complaint about the headphones. They seem to be made of plastic instead of metal which is fine, but when you press a button the "click" you hear while wearing the headphones is super loud. And anything that scratches against the golden "Blue" logo on the side seems to be amplified, making every little scrape pretty jarring.
Connection
The Satellite's have Bluetooth 4.1 with aptX, so if you have a compatible device you'll be able to stream at CD quality. As far as connection strength goes I didn't have any issues while testing as long as I stayed within a reasonable range of about 40 feet with nothing in the way. Anything beyond that resulted in a fair amount of skipping, although the headphones only completely dropped the connection when I was intentionally testing how far they'd work. If your source device is in your pocket or on your desk, you shouldn't encounter too many issues.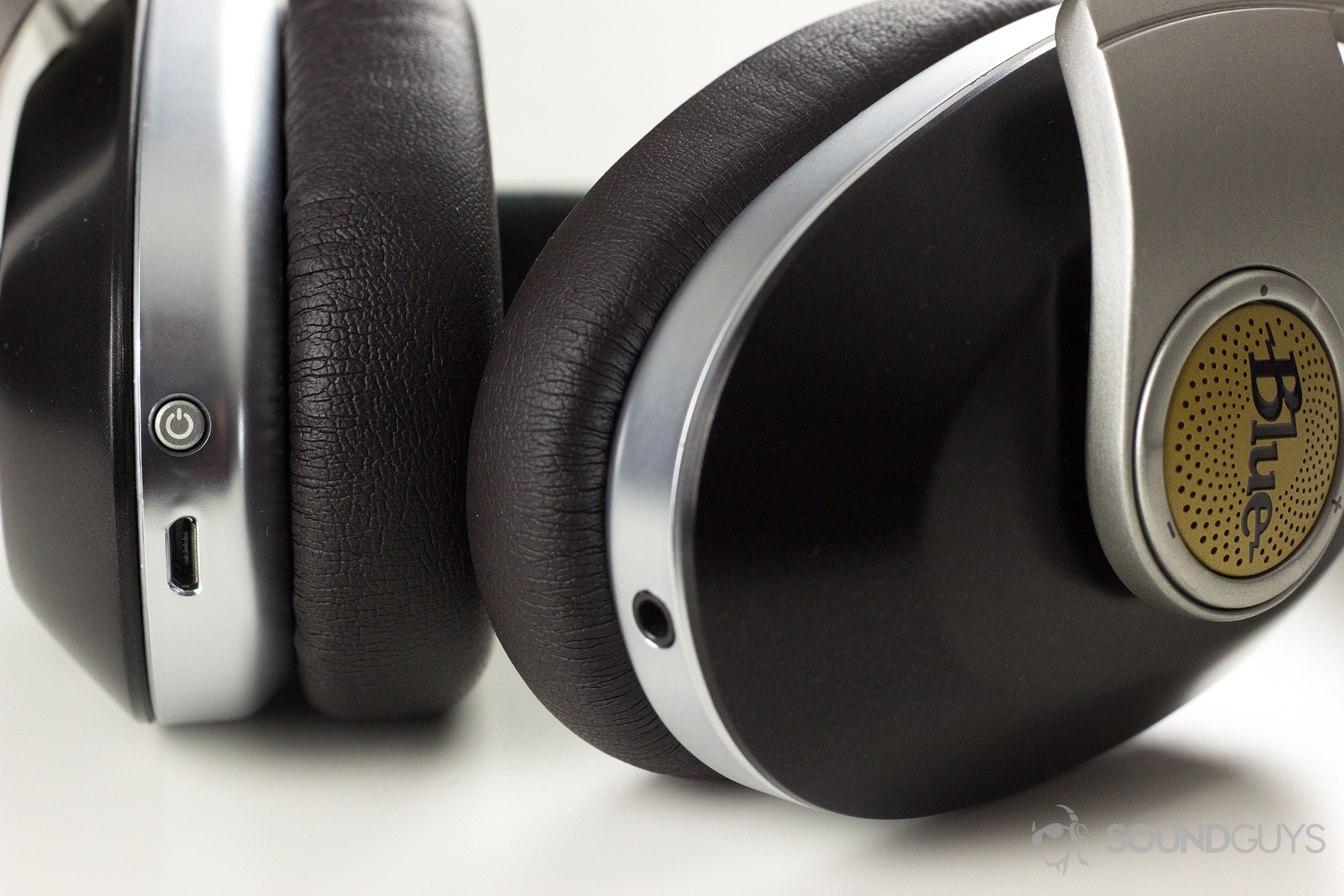 These have a 3.5mm input on the bottom of the right ear cup as well as a built-in amp so you can drive more power to the headphones without needing to invest in an external amp. On the bottom of the left ear cup is a micro USB input as well as a power button. As we mentioned earlier, around each logo are three buttons totaling in six controls.
On the right ear cup are the volume up, volume down, and multifunction button which lets you pause/play music, answer phone calls, skip to the next track, and return to a previous track with a few different clicks. Unfortunately, long pressing the multifunction won't bring up Siri or the Google Assistant which is worth mentioning if that's important to you. On the left earcup you'll get the amp button, Bluetooth pairing button, and ANC button. When you turn the amp or ANC on the logo will light up for a few seconds, and when you turn it off it'll blink rapidly a few times to let you know it's off. Pretty handy in my opinion, but overall the buttons were a little hard to use. I never really got used to which button was where, and I found myself constantly pressing the wrong button all of the time. Even after weeks of wearing them.
Battery Life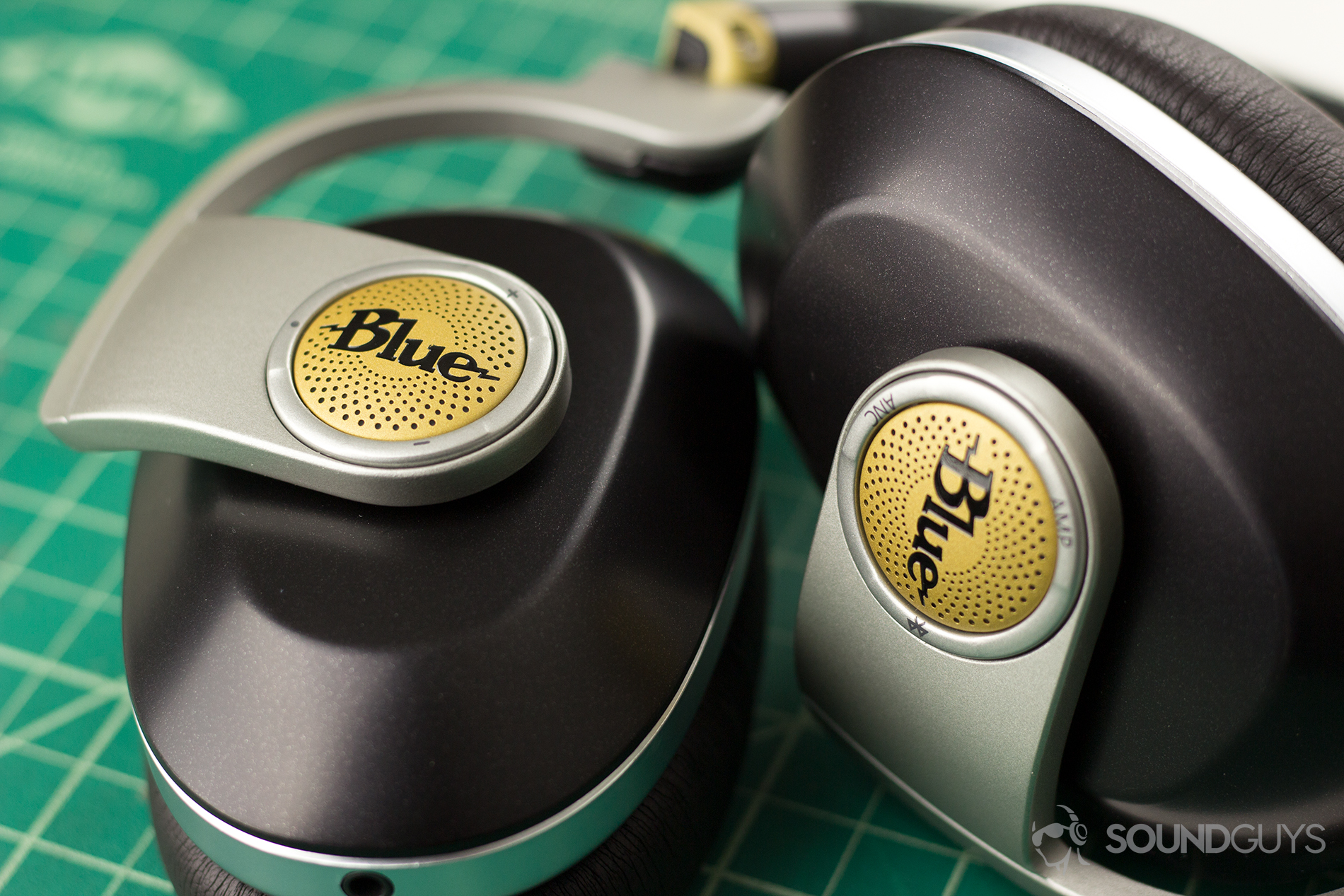 Blue claims a battery life of 24 hours if you only use Bluetooth which is great. That said, if you choose to use use both Bluetooth and ANC that time gets cuts significantly to about 8 hours. It makes sense considering the headphones have to send power to the two 30mm drivers for ANC. In our testing we got about nine hours with Bluetooth and ANC turned on.
Sound Quality
We did some testing wired, but most of our testing was via Bluetooth to a mobile device with ANC turned on since we figured that's how most people are going to be experiencing these headphones anyway. Active noise canceling works well but as these literally have a second pair of drivers in them specifically for canceling outside noise I was expecting a bit more to be honest. They easily get rid of the low hum of an AC, but using them on a plane I was still able to hear a little of the engine roar.
If you're looking for lows these won't disappoint. I wouldn't call them bass-heavy, but there's definitely a good presence in the low end. The thumping kicks of "Raise Your Weapon" by deadmau5 makes itself known without overstepping it's boundaries, at least when wired. For some reason while connected via Bluetooth the lows didn't seem to have the depth that they do when you plug in an audio cable. It's really the only complain I have with the audio quality. My favorite part of the headphones had to be how it handled instruments in the midrange.
The rolling synth and strings throughout the song "Simple & Sweet" by Jon Bellion had plenty of detail without taking away from the vocals. You're still clearly able to hear lyrics but these also allow you to enjoy the rest of the instrumentation as well which I enjoy. There's plenty of detail in the highs, making the intro of "Parlor" by Nathaniel Rateliff & The Night Sweats particularly enjoyable. You can faintly hear the twangs and finger slides of the guitar without any harshness at all.
Conclusion
Overall, the Satellite are good but not great. And at $400 they need to be more than just good. The active noise canceling is fine, but still not as good as something like the Bose QC35 or the Sony MDR-1000x headphones, both of which are similarly priced and don't have extra drivers dedicated to ANC. That said, the build quality of the Satellites is way better. These look and feel gorgeous. They are pretty large but you can easily fold them down to throw them in a bag which is super useful. On the downside they aren't really all that comfortable for long periods of time and if you're using Bluetooth and ANC together, you probably won't get more than 8 or 9 hours of battery life anyway.
More than enough for a daily commute, but not really enough for a super long flight. As much as I like the Satellite headphones (because I really do), when it comes down to it it's hard to recommend the Satellites to your average person over something like the Bose or Sony headphones which is not a good thing. For all their benefits, they're in a rough space among their competition.