All products featured are independently chosen by us. However, SoundGuys may receive a commission on orders placed through its retail links. See our ethics statement.
Beats and MLB team up for limited edition Studio Wireless
Beats is partnering up with the MLB to release 6 new pairs of Studio Wireless with custom paint jobs to match your favorite team.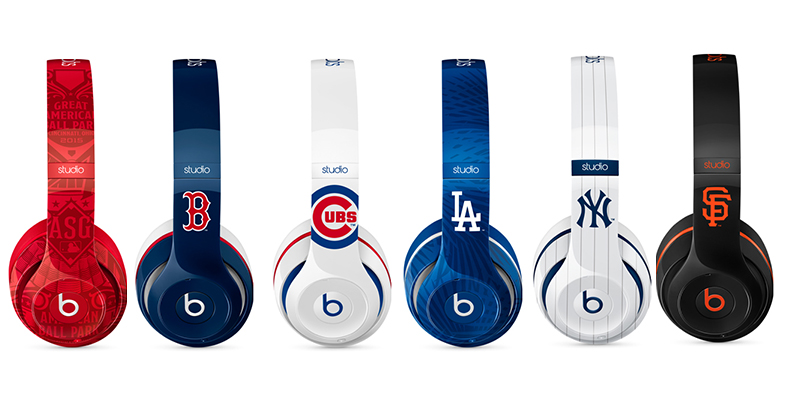 There's been a lot of talk recently regarding the new Beats1 radio station on Apple Music, but we can't forget that one of the main reasons Apple bought Beats by Dre in the first place wasn't because of radio but because they're very good at making popular headphones.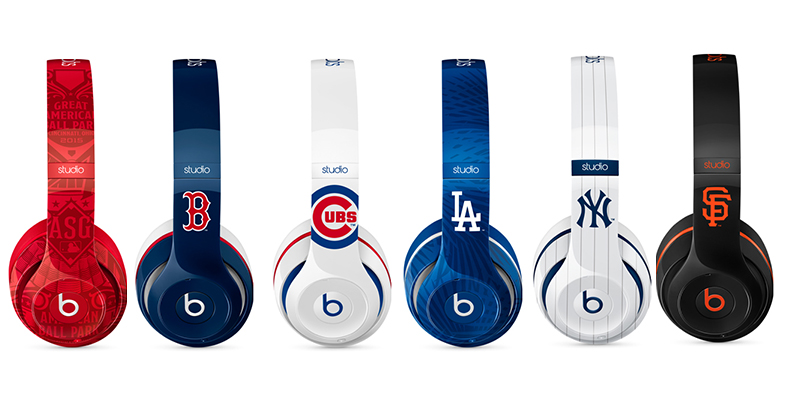 Whether their products are worth the money is an argument for another time, but one thing that can not be disputed is that Beats has an insanely good marketing team. Their products are everywhere and they seem to always be at the right place at the right time. Cameos in films like 'Avengers: Age of Ultron' and 'Jurassic World' prove that these headphones have entered into the realm of main stream culture in a way few audio products have done before. So after taking over the big screen, what could be next for a company already so entrenched in mainstream culture? Baseball, of course.
Today it was announced that there will be five new limited edition versions of the Beats Studio Wireless, each with a custom paint job to match certain MLB teams and a sixth version commemorating this years All-Star game. The five teams lucky enough (aka profitable enough) to be honored with their very own Beats headphones include the San Francisco Giants, L.A Dodgers, Chicago Cubs, Boston Red Sox, and of course the New York Yankees.
The limited run only includes about 1000 units so if you feel like you can't live without them make sure to be one of the first to grab a pair since they most likely won't be available for too long. The headphones are painted to match the team colors and also feature the team logo on the side of the headband along with special designs, such as the classic Yankee pinstripes.
Paint job aside, these are still your standard pair of Studio Wireless. They feature a 12-hour battery life with active noise canceling (ANC) and constant playback. Twelve hours isn't exactly great but it definitely isn't bad either. If you still need more juice you can always plug in the included auxiliary cable (also in team colors) bumping up the battery life to about 20 hours with ANC. On the side of the ear cup are the playback controls to pause and play music or skip tracks. That's also where you'll find the microphone so you can talk on the phone as long as you're within 30 feet of the source device which is the standard range of Bluetooth.
The limited edition MLB headphones won't cost you any more than the regular Beats Wireless headphones, but that still means you have to dish out $379 to get yourself a pair. Clearly these are not meant for the average consumer and are aimed at the hardcore baseball fans out there. Nothing says team spirit like the best pair of headphones Beats has to offer painted to match your favorite team. However, the only one available for purchase right now is the All-Star version. If you're looking to score a pair with a team logo you'll have to be a little more patient as they are currently only available for pre-order.