All products featured are independently chosen by us. However, SoundGuys may receive a commission on orders placed through its retail links. See our ethics statement.
The Beatles are now available on music streaming services
If you use any of the major streaming services, you now have access to remastered albums by The Beatles.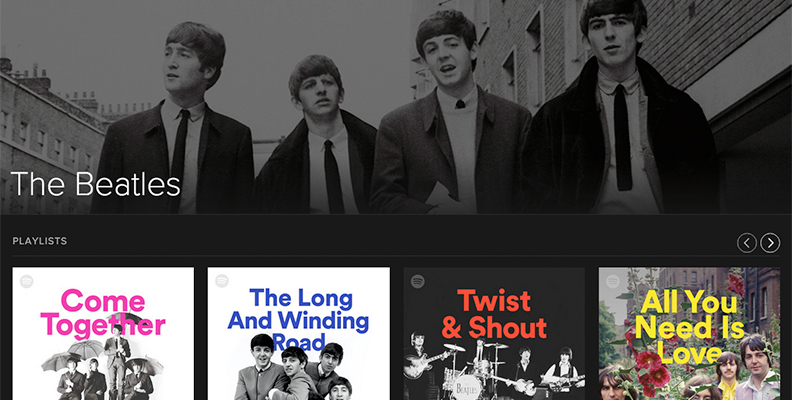 Just in time for some sing-a-longs at your family party, the Beatles arrive on basically all streaming services in time for the holidays. Universal Music Group has decided to add the sought after discography (save for a few notable albums) to the music libraries of all the major streaming services. The list of services that you won't be able to stream from is shorter, so if you use Rdio or Pandora you're out of luck. Sorry. However, if you use any of the other major streaming services you now have all the classics a touch away and remastered to sound better than ever.
The albums became available this early this morning at 12:01 local time. With CD sales spiraling downwards and streaming services growing in popularity, it was only a matter of time before Universal Music Group made this happen. Artists like Taylor Swift have been very outspoken about the way the music business is handling streaming services and she's been able to hold out for quite some time. That said if there was ever an indication as to which direction the music industry is heading, it's this.
Putting the most popular band of all time in not just one or two, but every music service shows that the streaming market has become too large to ignore and hold most (if not all) of the power. The music of The Beatles always makes a huge impact wherever it goes. When they first got on iTunes back in 2010, The Guardian reported that more than 450,000 albums were sold in its first week.
The industry is changing but so far, customers and music lovers seem to be winning. Having instant access to some of the greatest music ever created in our pockets at all times is a little overwhelming, but also satisfying. Enjoy the newly remastered albums and happy holidays.