All products featured are independently chosen by us. However, SoundGuys may receive a commission on orders placed through its retail links. See our ethics statement.
Bang & Olufsen announce Beoplay H8 finally on sale
Bang & Olufsen aim for premium with their first ever noise-canceling Bluetooth headphones, the Beoplay H8. Finally available for $499.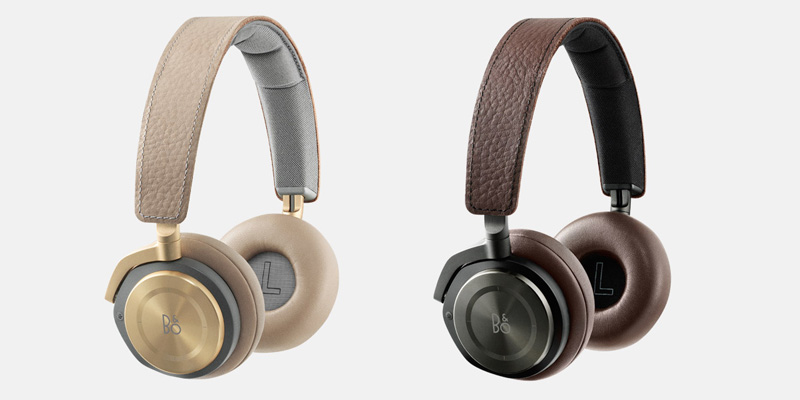 Last month at CES, Bang & Olufsen announced their first pair of wireless over-the-ear headphones called the Beoplay H8. With gesture based controls and a flawless design, B&O entered the wireless headphone game with a bang. The only problem was that they were not yet released, until now. B&O has officially made the Beoplay H8 headphones available for purchase in two colors: argilla bright or gray hazel.
The headphones are made with premium lamb skin leather and aluminum that allow them to adapt to the shape of your head for comfort. They have a minimal design and don't look like they would seem out of place anywhere. B&O put a lot of emphasis on having the form match the function, so buttons and switches were replaced with simple gesture controls located on the ear cup. They are pressure sensitive so it will even work with gloves on. The battery in the Beoplay H8 is an 800 mAh replaceable lithium-ion battery and, in my opinion, is the best part. Using standard Bluetooth the battery life is estimated at 14 hours. Standard Bluetooth with Active Noise Cancellation (ANC) is estimated at 14 hours. However, if you hardwire the H8 with the included 3.5mm cable and only use ANC, then playback time is estimated at 35 hours. If you decide to purchase a spare battery then playback time can easily get you through a flight half-way around the world regardless of which method you decide on.
In typical Bang and Olufsen fashion, these headphones just ooze pretty. All of their products are treated as a fashion or home accessory as well as a functioning machine, and the Beoplay H8 headphones are no exception. Each product that B&O makes highlights the style of a particular designer, and Jacob Wagner is the person to thank for the aesthetics of the H8.
If I was going to spend $499.99 on a pair of headphones, these would be them. Oh yea, they retail at USD $500. The premium design and experience comes with a matching price tag. However, If purchased directly through the Bang & Olufsen website, you can qualify for some added perks like free 1-2 day delivery and an extended 3 year warranty.