All products featured are independently chosen by us. However, SoundGuys may receive a commission on orders placed through its retail links. See our ethics statement.
The Auris Zwing boombox does it all, and then does more
The Auris Zwing boombox has the mind of an Android tablet with the body of a wireless speaker, and it's awesome.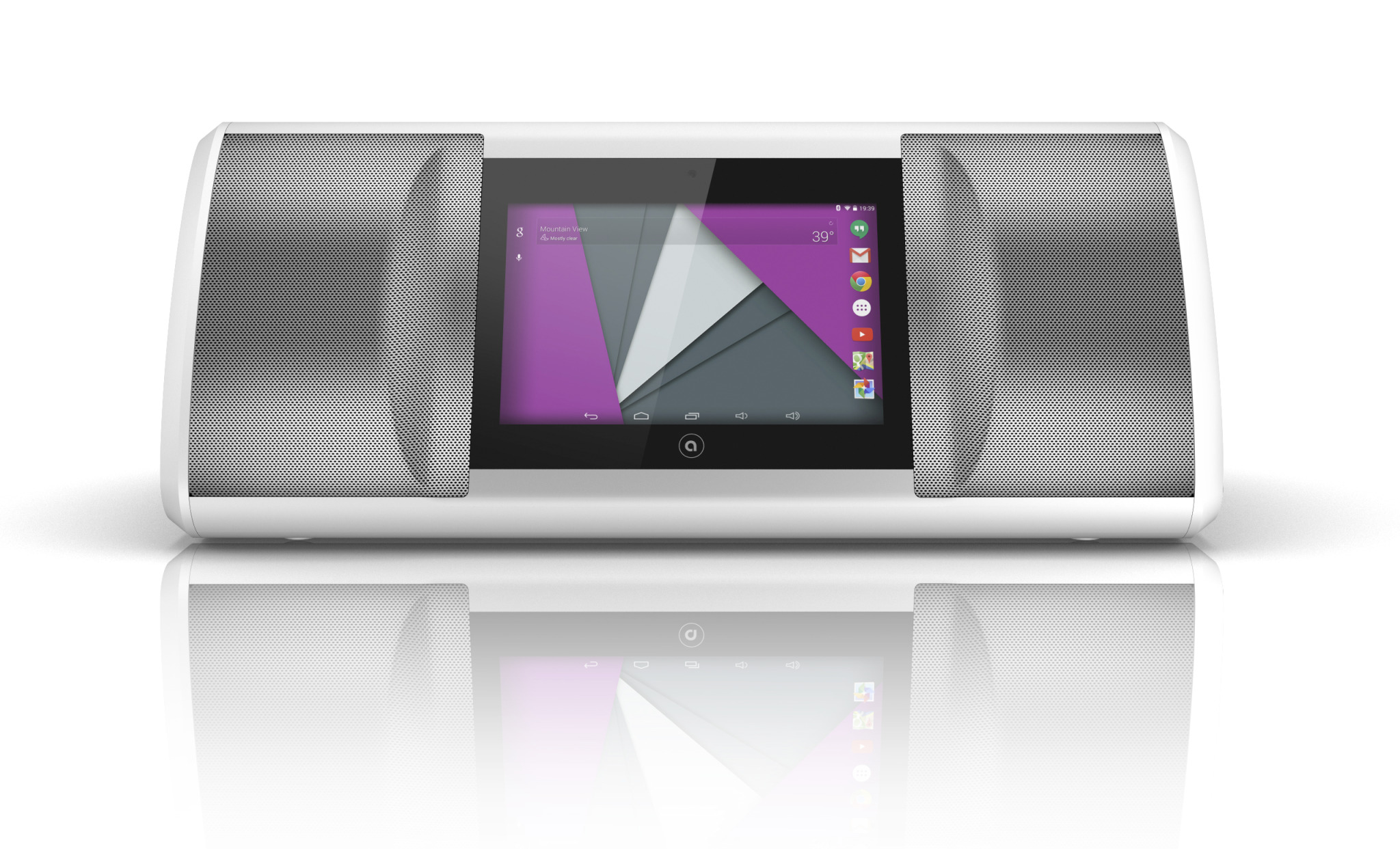 Ever wonder what you would get if you take an Android tablet and stick it on a speaker? You'd get this, the Auris Zwing smart boombox. The new Indiegogo campaign by Las Vegas based company Auris, Inc. features a 7-inch Android tablet running the 4.4 KitKat operating system and lets you do everything a standalone tablet would do, with the added bonus of great audio. It's basically a portable media center, so if you consider yourself a streamer this is definitely for you. If not don't worry, the Zwing has something for you as well.
Physically the Zwing boombox looks like just that, a boombox. Flanking the screen are two custom loudspeakers to go along with two 1-inch silk dome tweeters, two 3-inch back-firing woofers, and Digital Signal Processing (DSP). It has a 5000Ah battery that allows up to 8 hours of video playback, 15 hours of music streaming, or 20 hours of listening to music locally stored on the speaker itself. It comes with either 8GB or 32GB memory (depending which model you get) and even has an expandable card slot that can hold an additional 128GB. It also has 16GB or DDR3 RAM for, you know, speaker stuff.
If you're watching movies on this thing for 8 hours, you might want to just hook it up to a TV as it also has an 1080p HDMI output on the back. Along with the HDMI port is a microUSB port, USB output to charge your devices, and a 3.5mm auxiliary jack. If you're like me and would prefer to avoid cables at all costs, it also has Wi-Fi connectivity baked in alongside Bluetooth 4.0 with aptX, NFC, and AirPlay. With all of these options, you won't have to worry about any stuttering problems as long as you're within range of a router.
Now that we got all of the specs out of the way, let's talk use. It weighs about 5.3 lbs so even though it can't exactly fit in your pocket, it sure would look nice on a deck. This is now the standard by which I will judge all future BBQ's that I attend. If I can't Skype on your boombox (it has a 5MP front facing camera and built-in mic) why am I even there? It can be oriented both vertically or horizontally and comes with a remote to help you navigate the UI when you're too far away to interact with the touchscreen.
In my opinion this is now the device to beat. Rather than creating yet another Bluetooth speaker out of a random household device, the team at Auris simply reinvented what was already. The Zwing boombox will come in two variants: 8GB and 32GB and will retail at $399 and $429, respectively. However if you back the campaign before it ends on the 20th, you can get one for the discounted prices of $259 and $289. If you're one of the first 20 people, you can save even more money as the 8GB version will only cost you $219. Should you choose to back the campaign you can expect to receive yours later this year in September.