All products featured are independently chosen by us. However, SoundGuys may receive a commission on orders placed through its retail links. See our ethics statement.
Audio-Technica announces 5 new wireless headphones
Audio-Technica means business with 5 new pairs of wireless headphones.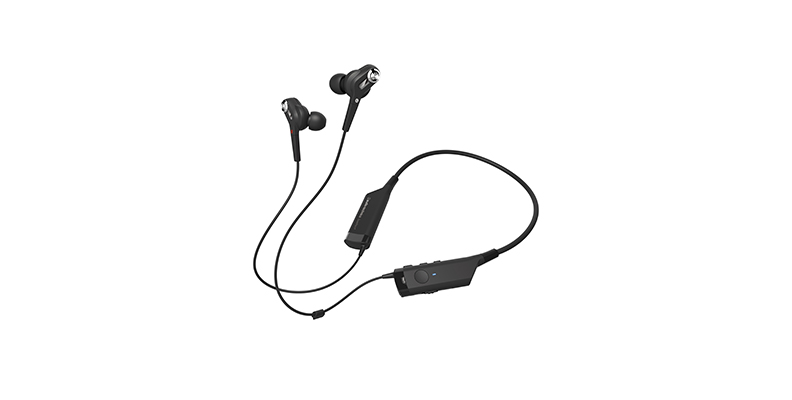 If you're into audio at all chances are you know who Audio-Technica is. They make some great headphones including the ATH-M50x that had the internet going crazy for a while. However, those were wired headphones and still had some emphasis on studio use. Now the company is making a clear move towards more consumer friendly products by adding five pairs of Bluetooth headphones to their lineup.
ATH-ANC40BT QuietPoint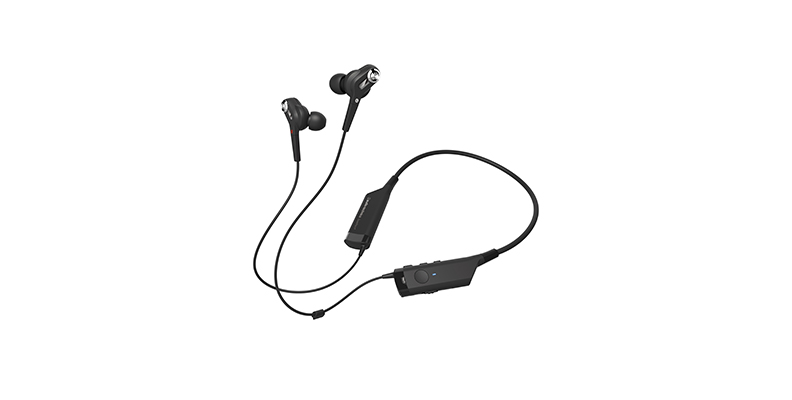 There are three pairs of wireless 'buds that were announced, but the ATH-ANC40BT are clearly the premium option. Not only are they Bluetooth but if you're unfamiliar with acronyms, ANC means they also have active noise canceling components. A-T claims that they can reduce outside noise by up to 90% using tiny microphones in each earbud. In the earbuds are 13.5mm drivers capable of pumping out up to 100dB of sound. On the cable attaching the two earbuds is a small control module that let's you control playback and volume. The battery packed into the headphones allows for roughly 8 hours of constant music with ANC. Interestingly enough, these also come with a 3.5mm input that you can plug in just in case your battery is running low which is a pretty unique feature among these types of headphones. These are available now for $193.
ATH-CKS55XBT Solid Bass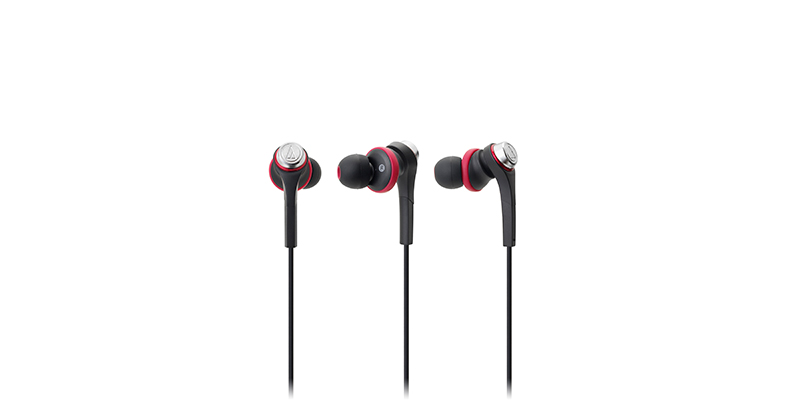 If you want wireless 'buds but aren't looking for that premium price tag or all the features, then there's also the ATH-CKS55XBT Solid Bass earbuds. As the name implies, these will give you that extra bump in the low end without sacrificing quality due to the 12.5mm direct-diaphragm drivers that are used. Like the Quietpoints above these also have an in-line mic and playback controls, but you won't find an audio input here. These can get you a solid 5 hours of playback time, but if the battery dies you're out of luck. The ATH-CKS55XBT headphones (that's a lot of letters) are available now for $84.
ATH-SPORT4 SonicSport
One of the best use cases for wireless headphones continues to be exercise. The sport headphones market is exploding, so it should be no surprise that the last of the three pairs of 'buds announced are aimed at fitness folk. The SonicSport headphones keep all of the features of the ATH-SPORT3 earbuds and add Bluetooth.They have flexible memory cables that wrap behind the ear to secure them and ensure a good fit. Controlling music playback is a priority for people that exercise so A-T also incorporated the in-line mic and playback controls for ease of use. They have 10mm drivers in each earbud and are IPX5 certified, which means not only are they sweat resistant but you can also wash them using running water. If you think these might be your next workout headphones you can grab them for $143.
ATH-WS99BT Solid Bass
If you're more into over-ear headphones the next two headphones might catch your interest. The ATH-WS99BT Solid Bass headphones are the first option and bring wireless functionality to the Solid Bass line of headphones. They're packing 53mm drivers and a frequency range of 8Hz – 26kHz. The built-in battery will last you about 6 hours and they have a charging time of about 3 hours. That isn't the greatest but they do come with a standard 3.5mm audio cable to plug in just in case you forget to charge them. If you want to give these a shot they can be yours for $226.
ATH-S700BT SonicFuel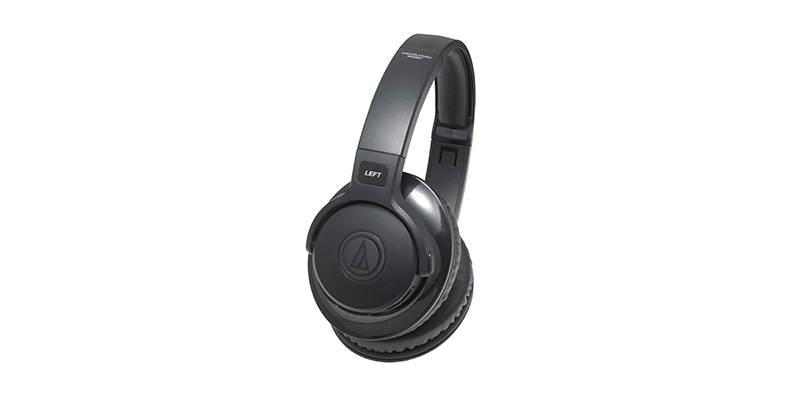 The last pair of headphones announced where the ATH-S700BT SonicFuel headphones and are a slightly smaller and more portable version of the previous Solid Bass pair. These have a slightly less impressive spec sheet but are still good in their own right. They have a frequency range of 20Hz-24kHz which gets pushed by 40mm drivers in each ear cup. The SonicFuels also come with a 3.5 audio cable you can use if the 6 hours of constant playback just isn't enough for you. If you commute and often find yourself stuffing things into a backpack, these can free up some space as they fold flat for easy storage. The SonicFuel headphones are available for $100.