All products featured are independently chosen by us. However, SoundGuys may receive a commission on orders placed through its retail links. See our ethics statement.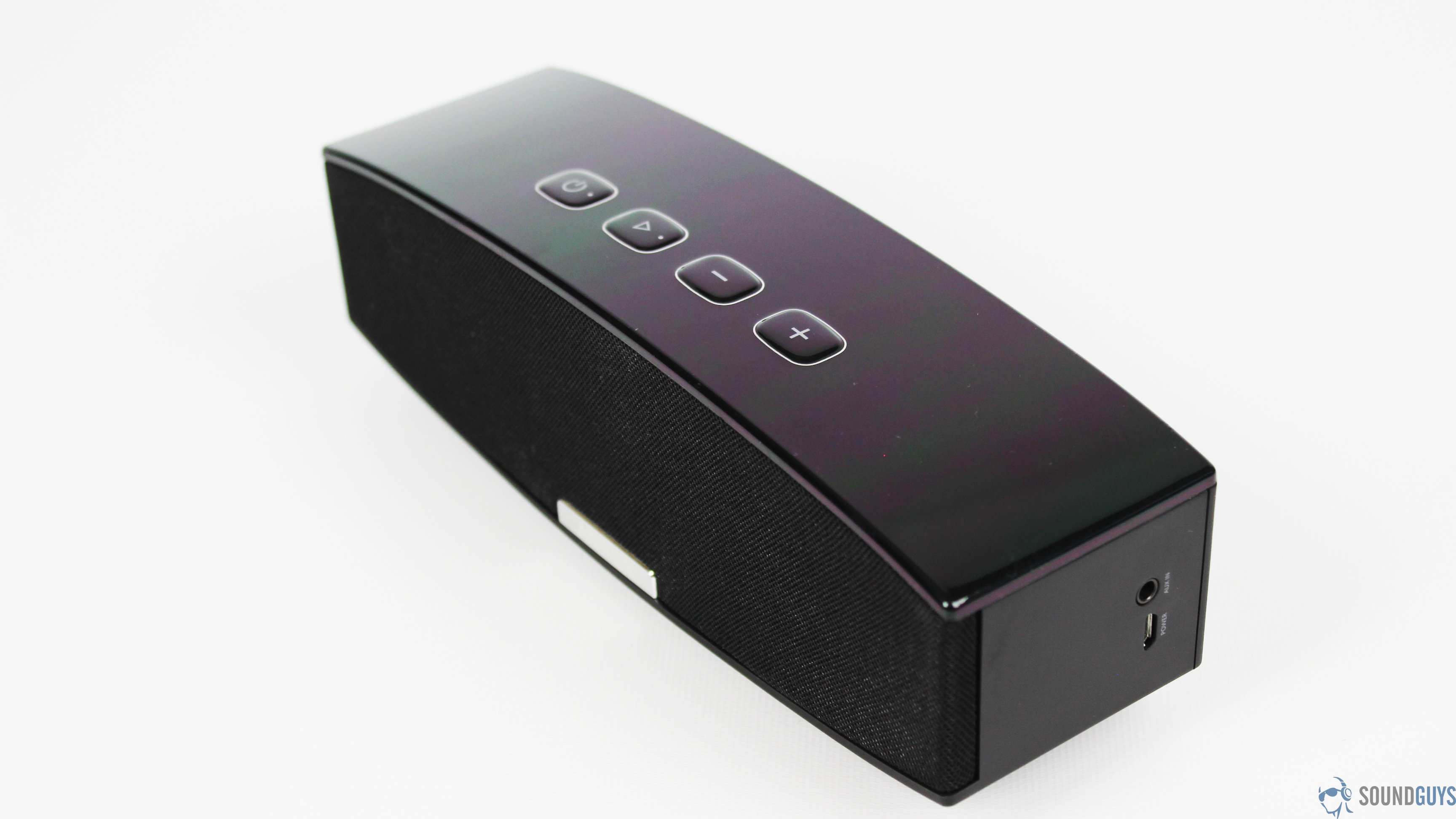 The bottom line
If you're looking for an inexpensive speaker to keep around the house, this will get the job done.
If you're looking for an inexpensive speaker to keep around the house, this will get the job done.
What we like
Solid Bass
Nice design
Gets loud
What we don't like
Mids aren't the best
Buttons have cheap feel
Rating Metric
Sound Quality
8.9
Bass
9.2
Midrange
8.6
Highs
8.9
Durability / Build Quality
7.5
Value
9.0
Design
8.5
Portability
8.5
Battery Life
7.7
We recently reviewed the Anker Soundcore and though that was a great speaker, this is the one we were really looking forward to isn't it? So many people were requesting this particular review so without further ado, let's get into this one. This is our review of the Anker Premium Stereo Bluetooth Speaker.
What's in the box?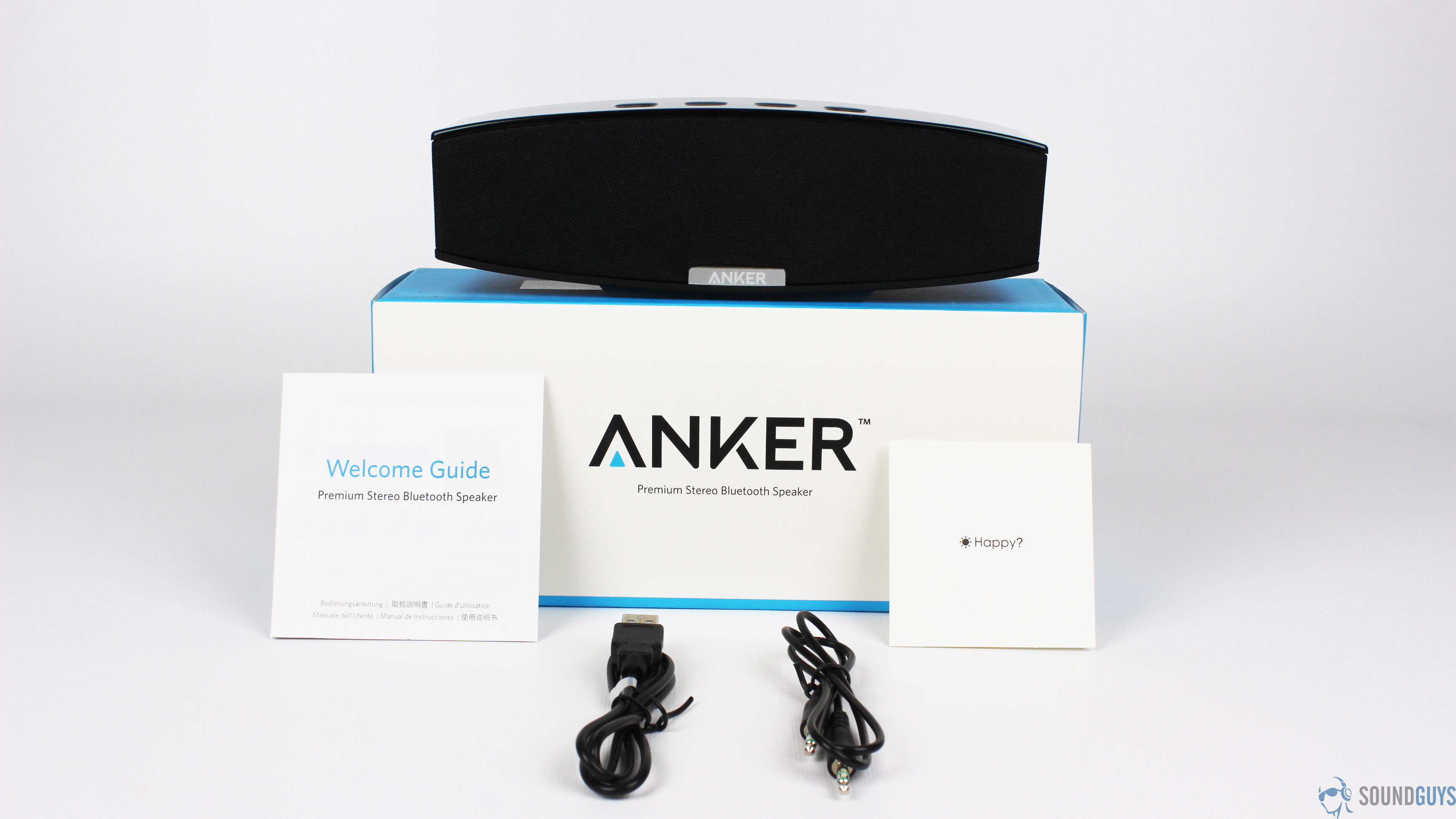 The box itself is white and blue and fairly simple, not a lot of flair here. Inside you'll get a micro USB charging cable, 3.5mm audio cable for non-Bluetooth devices, a welcome guide, and a clever booklet that lets you know what you can do to let Anker know if you loved their product — or if you hate it.
Build Quality & Design
Anker usually has a minimal take on build materials because that's how to cut cost without sacrificing sound quality. Still, this speaker doesn't exactly look cheap. Don't get me wrong it doesn't look as premium as the name claims by any means, but I was surprised to see a glossy plastic instead of the matte plastic found on other speakers, like the Soundcore.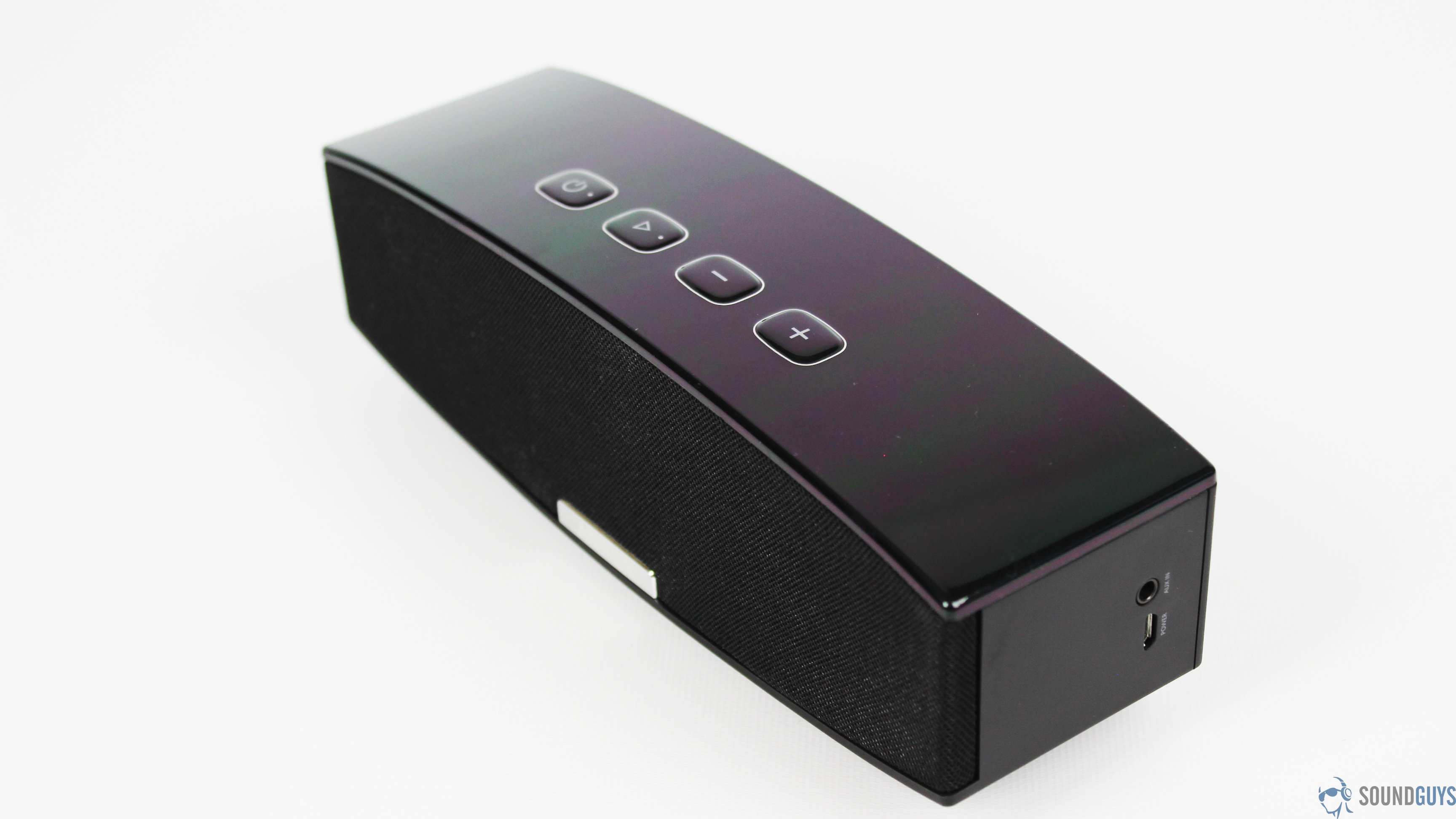 It's a nice upgrade and definitely gives this speaker a more minimal appearance, even if it is a fingerprint magnet. As long as it's kept wiped down you shouldn't have a problem. The front of the speaker is all grille, with a thin fabric covering that gives it a nice grip in the hand and a retro feel.
The design of the speaker is also a nice improvement in that Anker has decided to ditch the square cube look of their previous products. Though the speaker is technically a portable one, it doesn't feel like it was designed to be. This is still rectangular-ish, as it has more of a rounded look that looks more like something you'd want to showcase in your living room instead of hide it in a desk. That said, design is definitely subjective and though I can appreciate the retro/modern mashup design of this I can see how others might not. It doesn't really look premium, but it might be able to pass for it from a distance which is all you can ask for in this price range. However, once you get up close there's one huge issue with the build quality and design that irks me: the buttons.
Up top are four buttons: a power button, play/pause volume, volume down, and volume up button. They work fine, but they have a bubble of plastic covering them that remind me a little too much of old and cheap electronics. Maybe others like it, but personally it was just a huge eye sore.
Connectivity
The Anker Premium has Bluetooth 4.0 which comes with a range of 33 feet and that's pretty standard. Pairing was dead simple and it also auto-reconnects to my device which is a nice touch. You'd be surprised how often I find myself digging through settings to reconnect to a speaker I've already paired to. There's also an indicator light in the power button which lets you know how the battery is doing and another one in the play button that blinks when connecting and remains a solid blue once connected.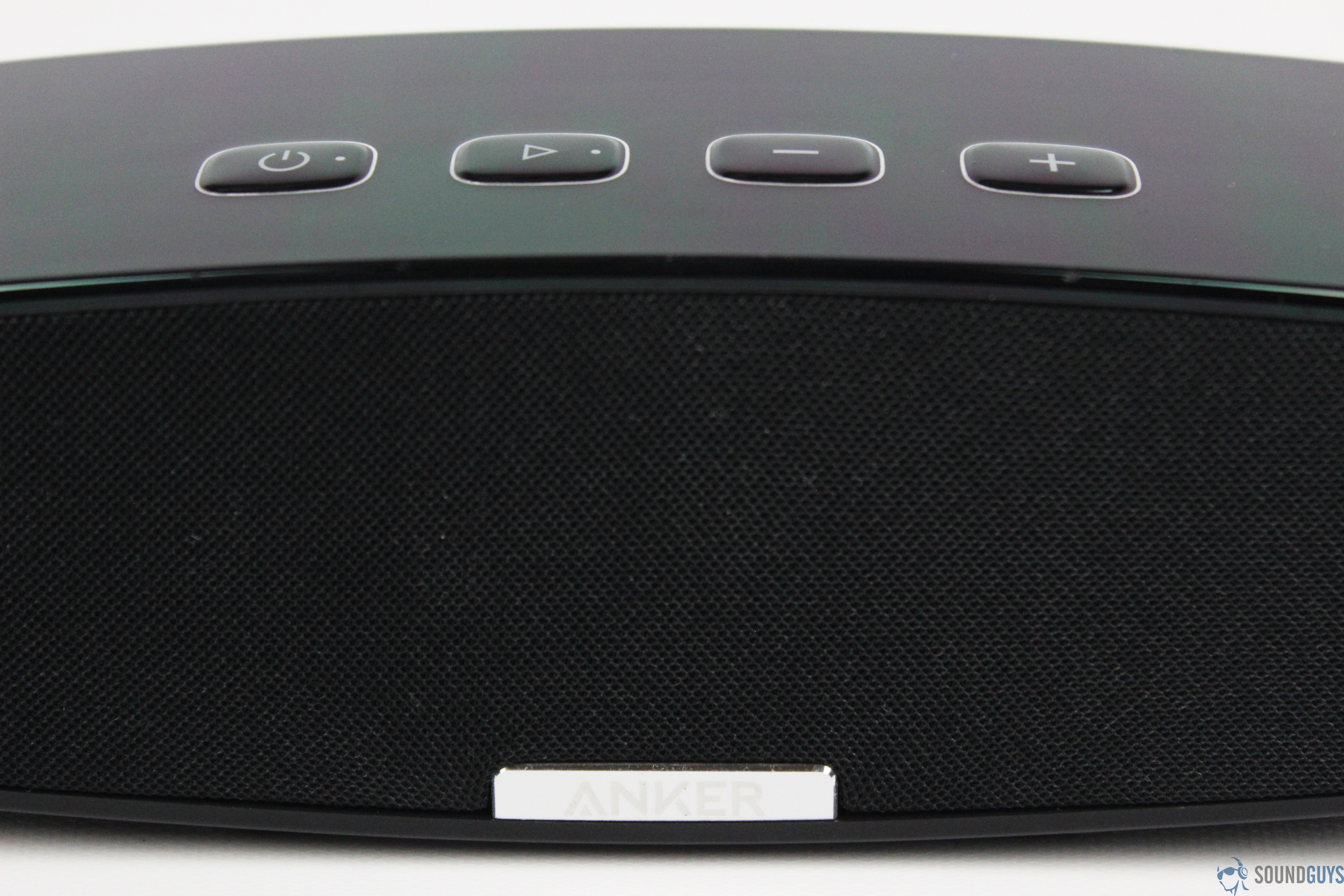 The previously mentioned buttons, though horrible looking, do function perfectly. Holding down the volume up button also skips tracks and holding down the volume down button goes back to a previous track. The playback was smooth as long as you remained within the range of the speaker. At the fringes of 30 feet or if there's a wall or two in the way it does begin to stutter a good amount.
Battery Life
Battery life on the Premium is rated at only 8 hours and that was what we got in testing as well. The battery indicator light does turn on and start blinking at about 7 hours which was annoying, but also good because this way you know that you need to plug it in. Still, compared with the ridiculous 24-hour battery of the Soundcore, I was a little disappointed in only 8 hours.
Sound Quality
Being a Bluetooth speaker, we tested it using only Bluetooth capable devices ranging from desktops to smartphones. Overall, the sound was comparable regardless of the source device. This is also advertised as a speaker with stereo sound and, though that is true to an extent, don't put too much emphasis on it. There are some spatial cues when you're close to the speaker, but unless you're going to listen to it all the time a few inches from your face then it won't really matter.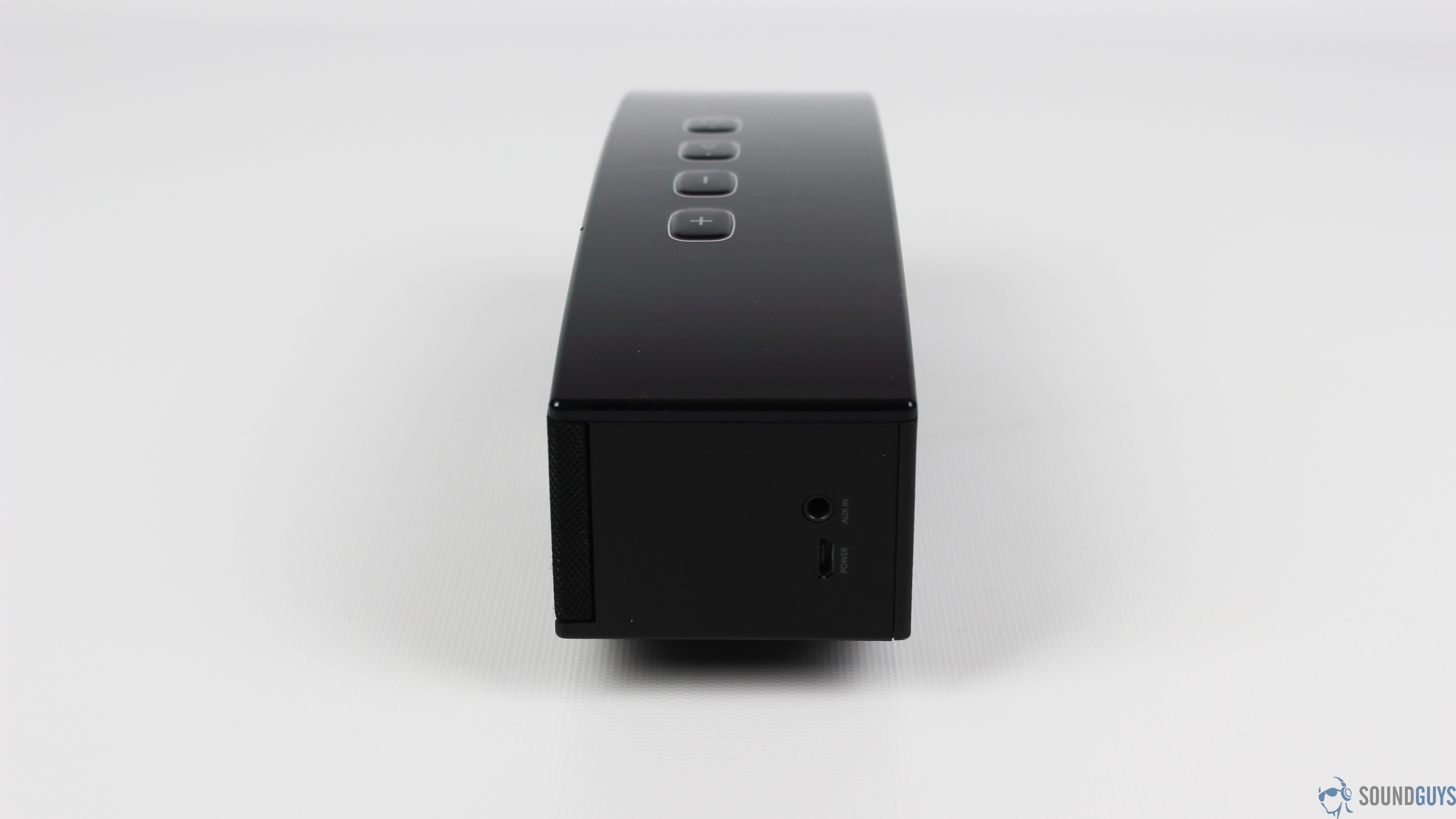 The best part of this speaker are definitely the lows. They're really powerful and though they're not too accurate, they don't ruin the rest of the frequencies. A good example of this is basically any song by Rae Sremmurd. The best way I can describe it is that the bass is always displayed front and center without becoming the main attraction.
The mids were hard for me because for most of testing I had it sitting on my desk off to my right. Initially I thought the mids were very muffled and just slightly off in general, but it turns out the mids sound way better when the speaker is facing you directly. When sitting in front of it the mids sound great, but if you're not going to be right in front of it (like using it for a small party for example) they could be a little hard to distinguish.
I didn't have a problem with the highs at all and songs that usually push the limits of the highs like 'Fisherman's Friend' with Utidur had no problems here. Though they did border on piercing at times it wasn't anything that you wouldn't expect from putting a speaker on max volume.
Conclusion
This one was tough for me but it made one thing clear. Anker knows exactly what they're doing. The entire time listening to this speaker I was thinking that the Soundcore we reviewed previously was a way better choice. It has literally three times the battery life in half the size and also has impressive sound, but it's not as big sounding as the Premium.
If you want a speaker for your backpack the Soundcore is the way to go but if you want something that you can put in any room of the house, then the Premium is definitely a better buy. Though it's portable enough to throw in a backpack, it's clearly meant for the house. Furthermore, if you plan to keep it in the house then you can afford to sacrifice some battery life and portability for a better bass and overall sound quality. It's a small distinction in use cases, but that distinction creates two separate niches for each of these speakers.