In case you missed it, there was a surprising amount of awesome stuff to happen this past month. Bose announced some new products, as well as Jabra and a few other companies.
---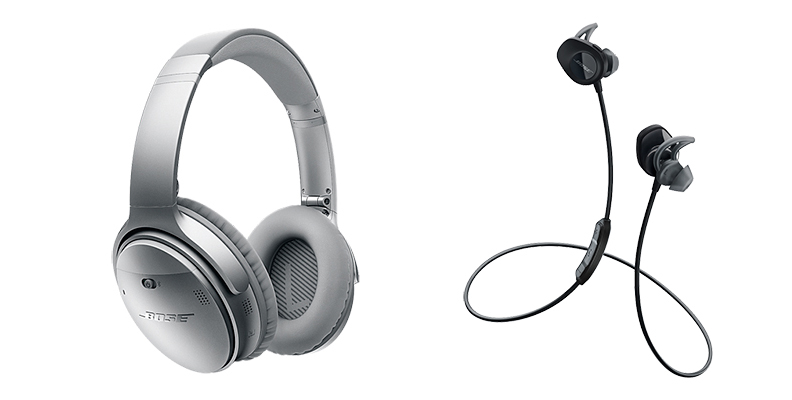 Bose is probably one of the most well-known audio companies. They don't update their products or release new ones too often so when they do, it's definitely news. The first pair of headphones to get an update were the QC25s. If you enjoyed the active noise cancelling they provided but wished they were wireless, now there's the QC35s. These are similar in many aspects but different in one big way in that now you can connect to them via Bluetooth. The other product to get an update were the SoundSport earbuds which also made the jump to wireless. $149 for a wireless pair of fitness earbuds is actually news in itself because, that's actually not a bad price. Then there's the new QuietControl 30 earbuds. These are the updated versions to the QC20 active noise cancelling earbuds, except now they come as a neckband.
---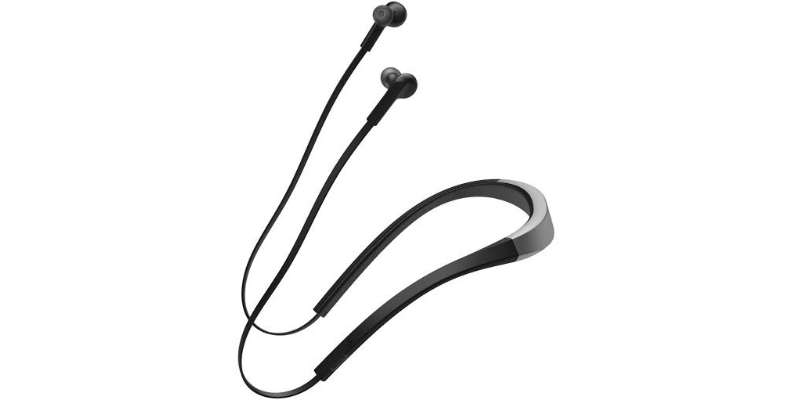 Usually when making a pair of headphones, microphone quality is an afterthought. That's not the case with the new Jabra Halo Smart headphones. Jabra made microphone quality a priority with these headphones. If you tend to spend a lot of time answering phone calls via a pair of headphones, you may have noticed that they don't always have the best vocal quality. But Jabra believes that your phone is your mobile workstation, and the Halo Smart headphones were made to reflect that on-the-go mentality. They have wind protected microphones, magnetic earbuds that click together when not in use, SMS notifications, a 15 hour battery life, and much more. These are also aggressively priced at only $79.
---
The last time we got a look at Libratone it was their Zipp speaker which was more or less made for the home. Now though, they're taking aim at really portable audio with the Libratone ONE Click and the Too. The Libratone ONE Click is a square-ish speaker that has a weirdly unique design. Sure it's kind of square, but it's also pretty thin. It weighs about two pounds It has a protective rubber number and an IPX4 rating. Playback time is spec'd at about 12 hours and comes in three different color options for $199. The second speaker announced is simply named the Too. The Too is more or less the size of something like the UE Boom and aims to be just as portable. It too has an IPX4 rating and 12 hour battery life, but it's clearly a little more portable than something like the One Click. You can get the Two for $149.
---
808 Audio has announced four new Bluetooth speakers just in time for summer. The CANZ XL, HEX Light, XS Sport, and HEX LXS. 808 had decent success with the original CANZ, so instead of a redesign they simply made it way bigger. It now had about 8 hours of constant playback and can be purchased for $99. The HEX Light is a speaker with a built-in LED light that can also pulse to the music you're listening to. It seems pretty cool and costs less than the CANZ XL at $79. Then we get to the XS Sport, which is the only water-resistant speaker of the bunch. It has an IPX6 rating, EQ bass boost button, 6 hours of playback, and also costs $79. The last speaker announced was the HEX LXS. It has a 4000mAh that will last you about 10 hours of constant playback and also has a USB output to charge your devices. This is the most expensive of the bunch and will run you $129.
---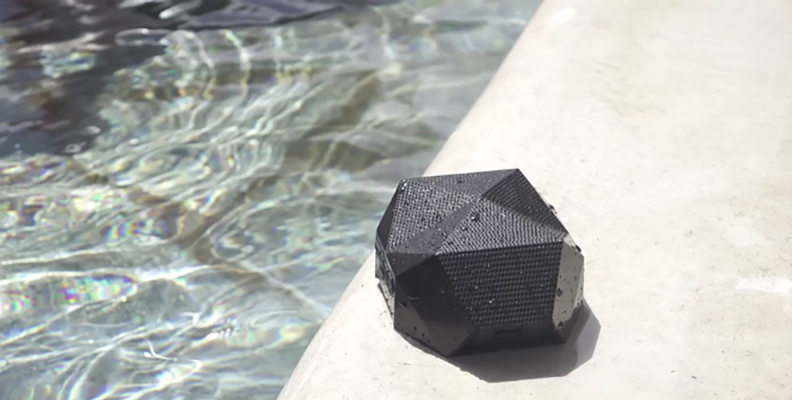 Speakers come in all shapes and sizes, and Outdoor Tech really pushed the limits with a speaker whose design influences were inspired by a turtle shell. This started as a Kickstarter and at the time of this post, still has 18 days to go and more than doubled it's funding goal. It's a small IPX7 certified Bluetooth speaker that has an insane 25 battery life. It also has a USB output to charge your devices and you can connect another Turtle Shell 3.0 to it for double the sound. If this sounds like something you're interested in you still have time to go back the project. Backers can expect to get their shells in September of this year.
---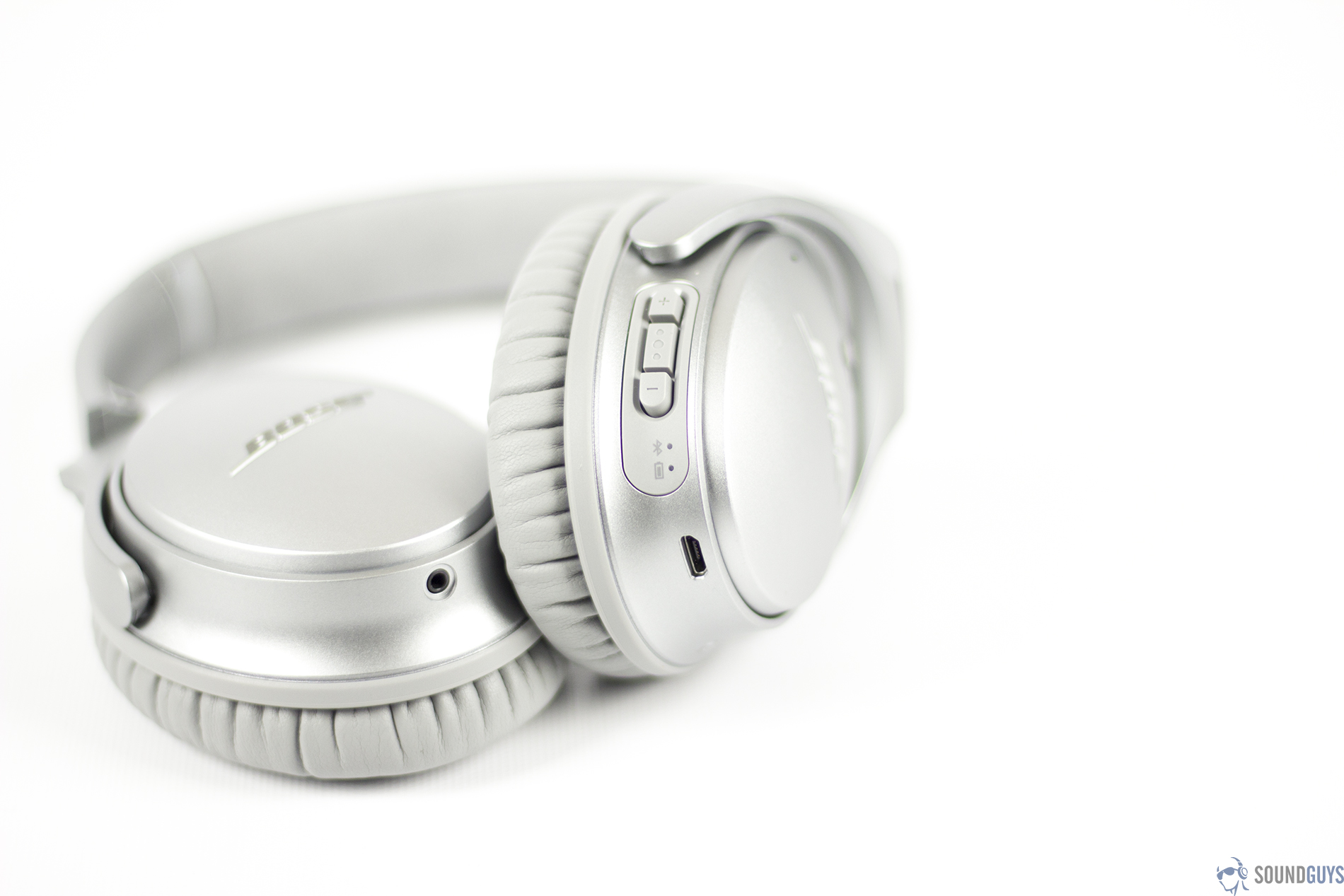 Of all the things we reviewed in June (which included the new Jaybirds), the best had to be the new Bose QC35s. If you enjoyed the QC25s, there's really no reason you won't enjoy the QC35s as well. Unless you have a burning passions for wires or something. Even though nothing about the headphones was drastically changed, going wireless was definitely a great move. They have a solid 20 hour battery life with ANC and Bluetooth turned on, and you can double that by plugging in an audio cable and only using ANC.
---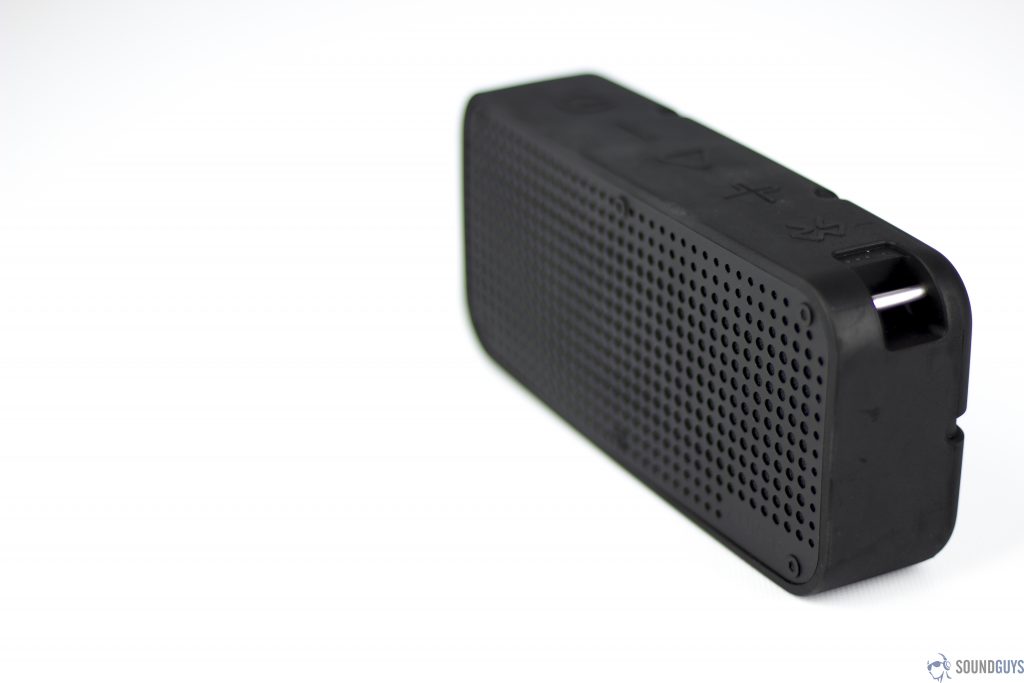 If you're new to this channel hi, we're Sound Guys and we love bang for your buck products. The one that did it for us last month was the Anker SoundCore Sport XL. This is the newest speaker from Anker and like so many speakers before it, it's pretty great. It's IP67 certified, has durable build, and a 15 hour battery life to last you while you're on the go. If you're looking for a strong low end in your speakers, this won't disappoint thanks to an exposed passive radiator on the back which helps give it a fuller sound. Though it does have it's downsides, the fact that it only costs $59 makes it too good to pass up.
---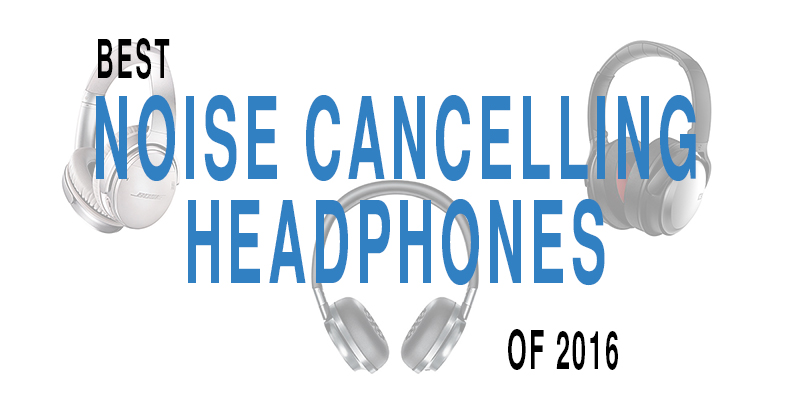 We're always on the lookout for what the best products in any particular category are, and we have a bunch over at SoundGuys.com. So today we're going to highlight one of them: the Best Noise Cancelling Headphones. Whether you're going on an extended trip, commute every day, or just have noisy neighbors, a good pair of active noise cancelling headphones are a solid investment. If you check out our best list we have 10 of the best. Five categories we think should cover most use cases with a premium pick and a bang for your buck pick. Make sure to check it out if you want to block out some outside noise.
---
Giveaway: Bose QC35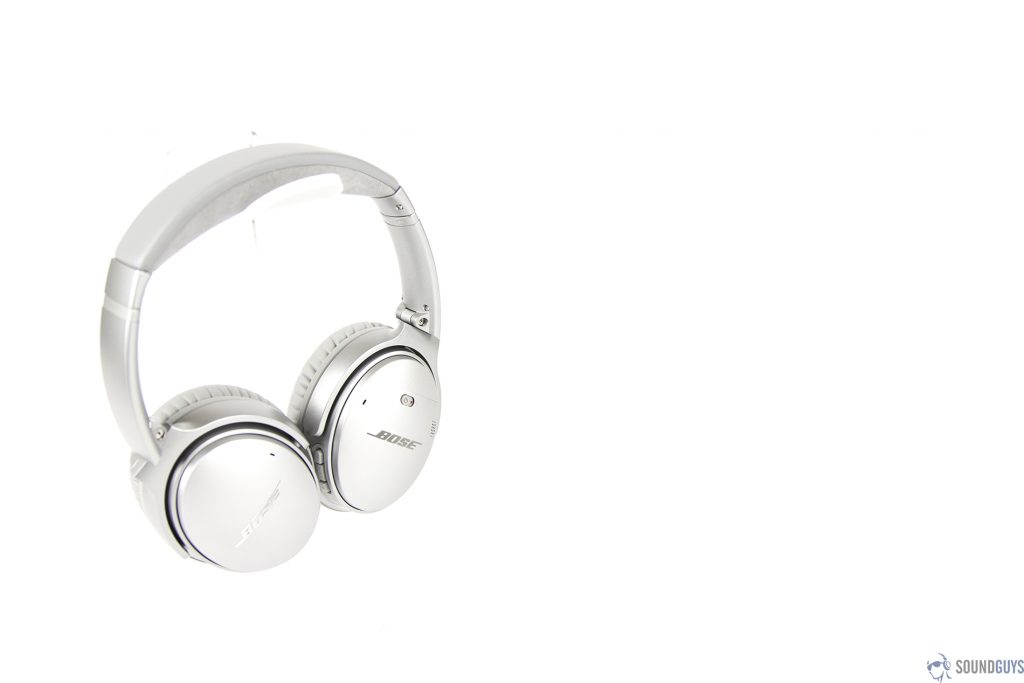 Last month we were giving away a UE Boom 2, and if you live in the United Arab Emirates and your name is Abdul H., congratulations you just won! We hope you enjoy your new speaker. If you didn't win, shocker we have another giveaway. Remember those new Bose QC35s we mentioned earlier? Do you want them? IF you do make sure to follow the links in the description to enter the giveaway. As always it's international so good luck to everyone.
Frequently Asked Questions