November came and went. Yes, it's already December 1st. The year is almost over but November was just as busy as ever. Will.i.am has a new pair of headphones, Crazybaby is back, and way more. This is Sound Guys Monthly, where we go over all of the audio news from the past month. Let's get into it.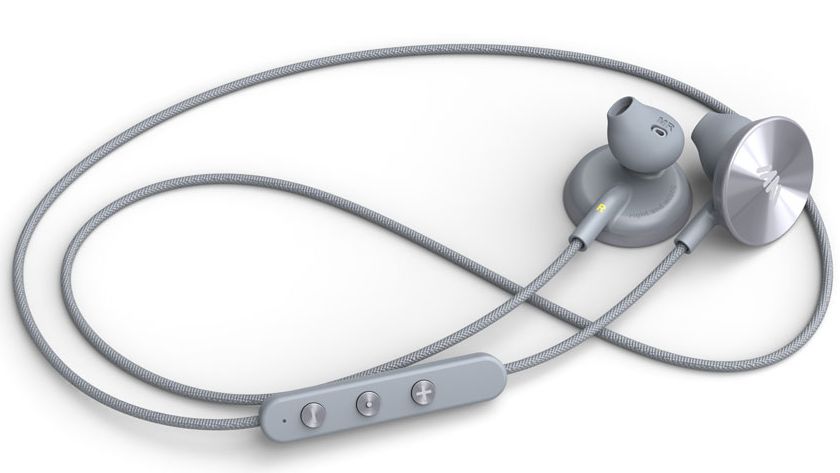 You have to hand it to him, Will.i.am is persistent. I'm not entirely sure how good his other products did, which might be a sign in itself, but now he's playing it a bit safer with the new Buttons headphones. These have a pretty unique design on the outside that's meant to cater to high fashion people (clearly not me). Still, the actual specs aren't bad. You'll get a fairly average 6 hour battery life, a control module with the mic and playback options, and 11mm drivers to push sound. We're not sure how good they sound, but they do cost $229 so they better sound great.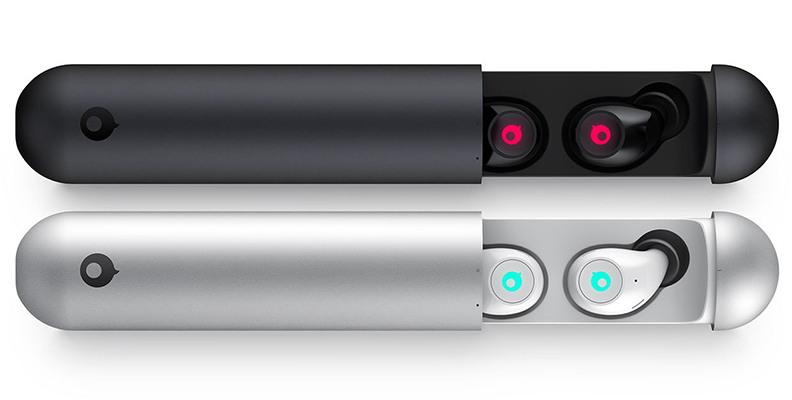 Crazybaby first made noise with their levitating Bluetooth speaker called the Mars, and now they've funded their next product via Indiegogo. The Air are truly wireless earbuds that, if they work, could be amazing. Yeah these are completely wireless, but they're also IPX6 water resistant and have a 3 hour playback time. Popping them into the included charging capsule will get you around 15 hours in between charges. If you're not fond of crowdfunding campaigns because they sometimes don't get funded, you don't have to worry here. They've already raised over $2 million on a $50,000 goal, so you can expect yours next month. January of 2017.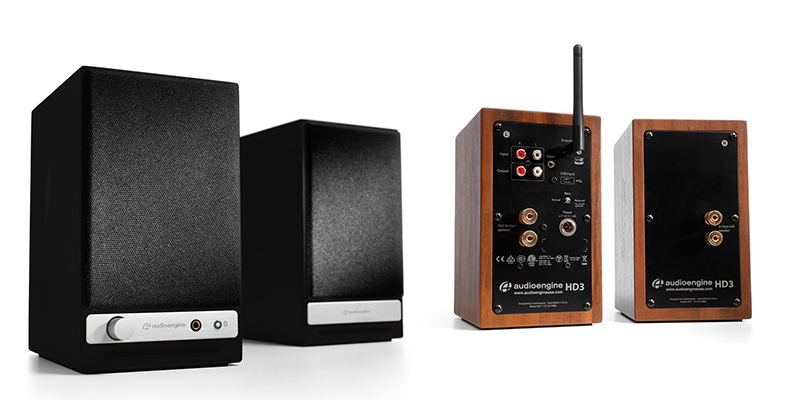 You can make almost anything into a Bluetooth speaker with the right components, which makes it kind of surprising there aren't more Bluetooth bookshelf speakers on the market. Audioengine looks to change that with the HD3. If you're looking to spruce up your setup with a pair of speakers, Audioengine is usually top of the list. That continues with the new HD3s. These have everything that makes Audioengine speakers great (mainly sound and design) and adds Bluetooth capabilities. You can of course still play music directly from your computer via USB, but at least now you can also play off your phone if you want to. They're available now in Satin black, Cherry wood, or Walnut wood color options for $399.
AIAIAI is a company that makes some really cool looking minimal black headphones that you can customize to your liking. That said, the customization options stopped at no wires. Until now. The new H05 headband will be completely compatible with all of the other modular components that make up their TMA-2 headphones. The headband has a built-in battery that can give you 16 hours of playback time. It also has volume and playback buttons, a USB-C charging port, omni-directional microphone, and its own amplifier. If you were thinking about making your TMA-2 headphones wireless, or suddenly want a pair for yourself, make sure to back the already campaign and get this for yourself.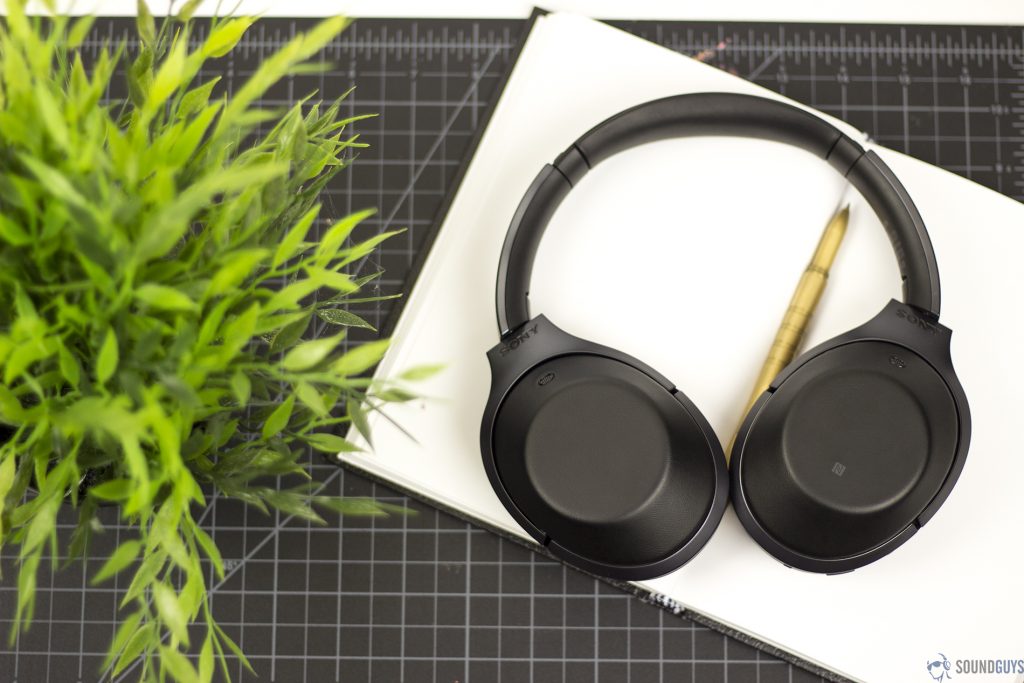 November was busy, but we were still able to get a look at some really cool products. The best that we saw in November? The Sony MDR-1000X headphones. These have ANC that go head to head with the Bose QC35s, a 20 hour battery life, Hi-Res audio certifications, a touch pad for volume and playback controls, and some really comfortable padding. Sony has learned a lot in their years of making audio and it shows in the MDR-1000Xs.
Good noise cancelling headphones are usually going to cost you, but the Creative Muvo 2c won't. At under $50, it's our bang for your buck pick for November. This speaker is small enough to fit in your hand, but comes with a built-in MP3 player and an IP66 water resistance. On the back is a small exposed passive radiator while playback and volume controls can be found up top. It only has a 6 hour battery life so it might not last you all day, but it's enough to come in handy when your phone speakers just don't cut it.
With the end of the year right around the corner, we've been re-updating and re-uploading a bunch of our best lists for 2016 so this time, our recommendation is to go check them all out. Looking for the best Bluetooth speakers? We got you. How about headphones? We have that too. Make sure to check out Soundguys.com for a full list of all our best lists.
Giveaway: Beats Powerbeats3
And now for the grand finale. Last month we were giving away a pair of the brand new Jaybird X3s. Now a lot of people entered, but unfortunately only one can win. If your name is Scott T. from the USA, congrats! The odds were in your favor! Now I know, it sucks not to win. I didn't either. But don't worry we have another giveaway. This time, we're giving away the new Beats Powerbeats3.
PowerBeats 3 Wireless Earbuds Giveaway!

As always the giveaway is international so make sure to enter. Good luck everyone!