OK Google and Siri come to a popular pair of speakers, B&O has a new pair of headphones, and Spotify kind of has a pair of headphones, for some people, if they want it. Welcome to Sound Guys Monthly.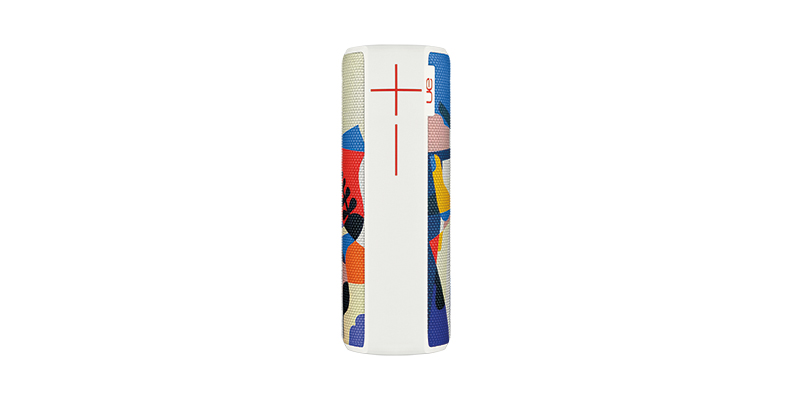 If you have a UE Megaboom or UE Boom 2, you might want to update the software as a new update gives it Siri and Google Now compatibility. Now you can access the personal assistants simply by tapping the Bluetooth pairing button. Ask it questions, tell it to play music, set reminders, it basically turns these popular Bluetooth speakers into smart speakers.
---
Beoplay has been on a roll with new products, and their latest are the Beoplay H5 wireless earbuds. They didn't make any crazy design changes, but the H5s are definitely unique thanks to B&O making it a habit of partnering with talented designers for their products. These were designed by Jakob Wagner and have a rubber build that makes them sweatproof. Perfect for working out. Unfortunately, battery life is only spec'd at about 5 hours but if you can live with that, you can get these now for $249 and come in black or pink.
---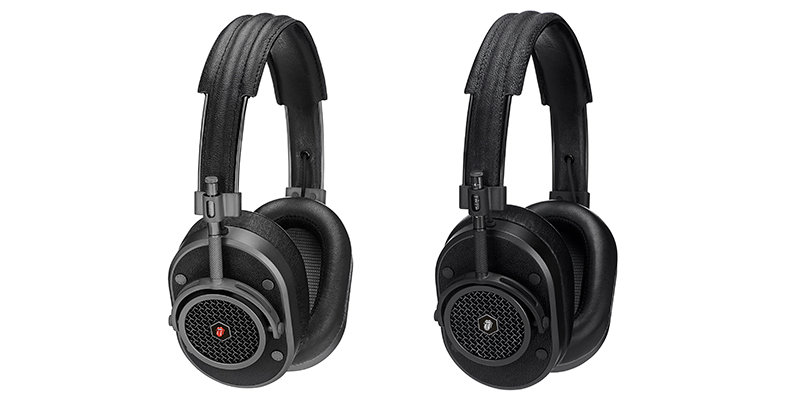 With big data, comes big responsibility. And Spotify has a lot of data. They're trying to use that data for good, and they partnered with Master & Dynamic to offer an exclusive pair of MH40s to true Rolling Stone fans. Basically if you listen to the Stones a lot, Spotify might have contacted you via email with a special link to buy a pair of MH40s customized with the Rolling Stones logo on either side. There were only 1,962 pairs made (no coincidence there as that's the year the band was formed), so it's a really limited run. What's more interesting is whether or not Spotify will continue to do this. I would love a pair of headphones customized to my favorite band.
---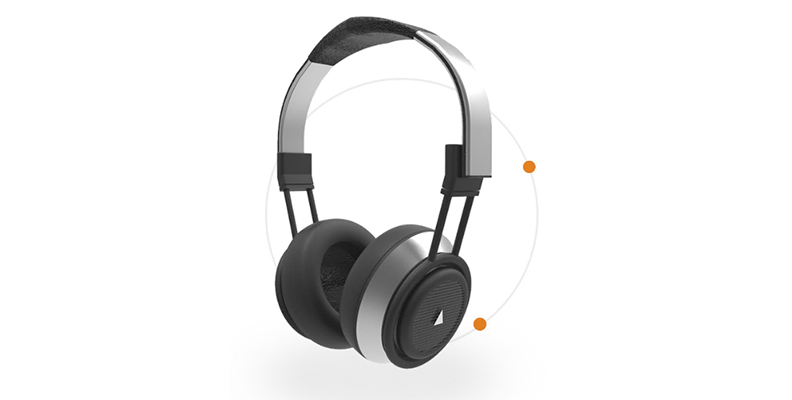 Now that we got the major news out of the way, let's look at some of the cool crowdfunding projects starting with these wireless headphones from Del-Fi Audio. The Apollo headphones aren't your average pair of headphones. By flipping a switch on the side of the ear cups, you can reroute the audio so that it plays externally essentially turning your headphones into a Bluetooth speaker. It has aptX and Bluetooth 4.1, but only a 4 hour battery life. Still if you think this is something you want to see become a reality there are still 23 days at the time of this posting for you to go pick up a pair for yourself.
---
You probably know Sharkk for their Bluetooth speakers, but now they have a pair of headphones too. The Bravo headphones are a little different than your average pair of over-ear cans. Where most consumer headphones use small magnets to produce sound, these use electrostatic technology. This is usually found in high end headphones and require amps to power them, but Sharkk wants to make it available to the average with the Bravos. If you're interested you can still back the Indiegogo for as low as $199.
---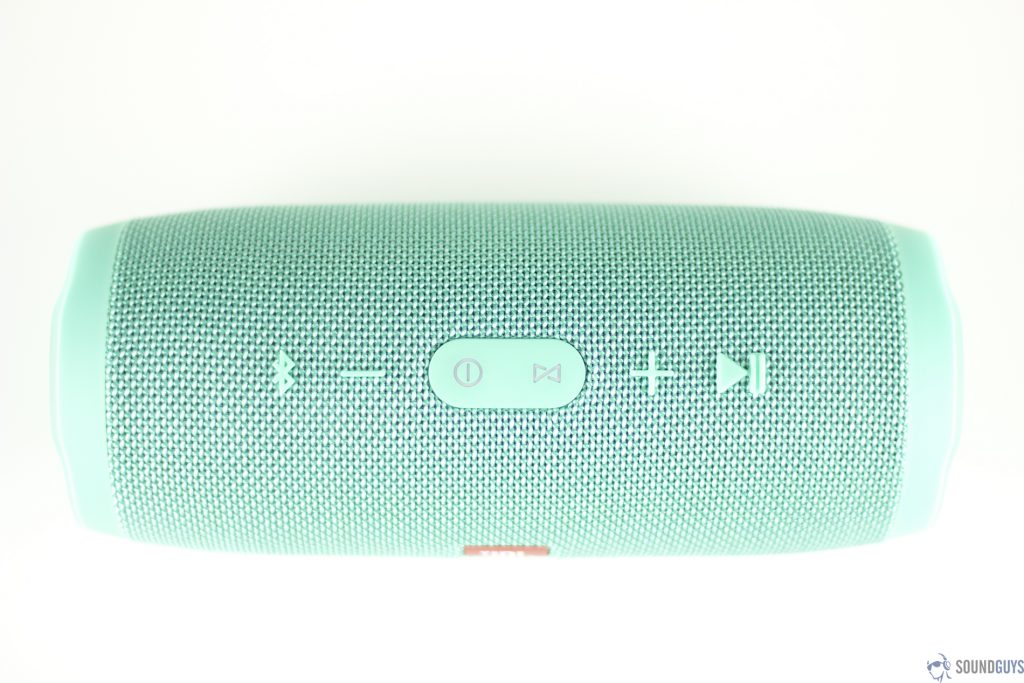 We reviewed some great things this past month and it was hard to pick which one was the best, but I have to go with the JBL Charge 3. The Charge 3 takes the top spot because it's really hard to find anything wrong with it. Everything about it is at worst, solid. 20 hours of battery life, completely waterproof, good sound, and a great connection. If you want a waterproof Bluetooth speaker for the beach or the pool, the Charge 3 is hard to top. The speaker is a perfect compromise between sound and size, and at only $150 JBL did a great job.
---
Though it's also $150, the Bose SoundSport Wireless are this months bang for your buck pick because they're just a great pair of fitness headphones. Bose isn't the first company you think of when it comes to competitively pricing their products, but at $150 the SoundSport wireless aren't bad at all. Especially when you consider how good they are. They're sweatproof and have a slightly emphasized low end great for fitness, but the best part besides the price is that they stay in the ear no matter what you do. Shout out to the Bose StayHear+ tips, because if you have a problem with earbuds staying in your ears they're great.
---
If you've been following us at Sound Guys for a while you know that we don't only do reviews. We also have a ton of best lists over on our site, so today we're going to recommend one. The best Earbuds of 2016. We cover a wide range of categories including best wired and wireless earbuds. Each category also has a bang for your buck pick, so you can still get quality sound at an affordable price.
---
Giveaway: Bose SoundSport Wireless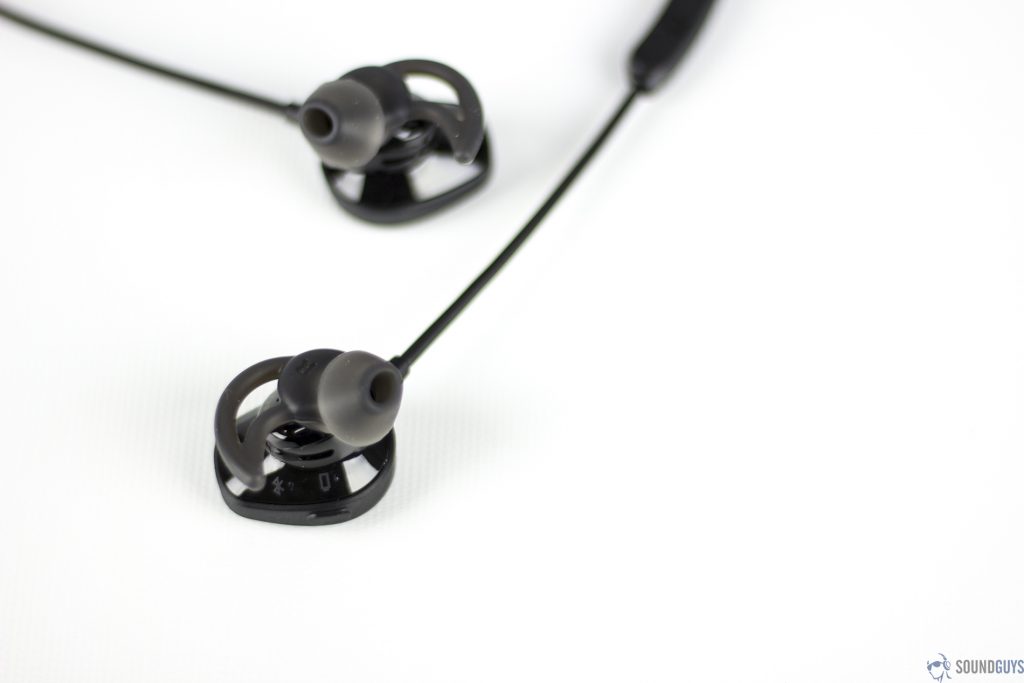 Before he get into the giveaway, let's congratulate Pam W. from the UK for winning last months giveaway which was for the Bose QC35s. If you didn't win we're giving away another pair of Bose headphones today. The Bose SoundSports that I mentioned earlier might be my new favorite pair of bluetooth 'buds, and if you want a pair for yourself all you have to do is enter the giveaway. The giveaway is international so no matter where you are in the world you have a chance of winning. Good luck everyone!
Frequently Asked Questions