LG's TONE Studio headphones just came out mid-March but surprisingly they have started to become discounted by various online retailers. The TONE Studios follow the same general design as the rest of LG's neckband headphones but with the addition of a speaker. The idea behind this design was to make it so that the listener would have the ability to hear in surround sound in an open ear environment or have earphones for private listening and not have to switch between different bluetooth devices.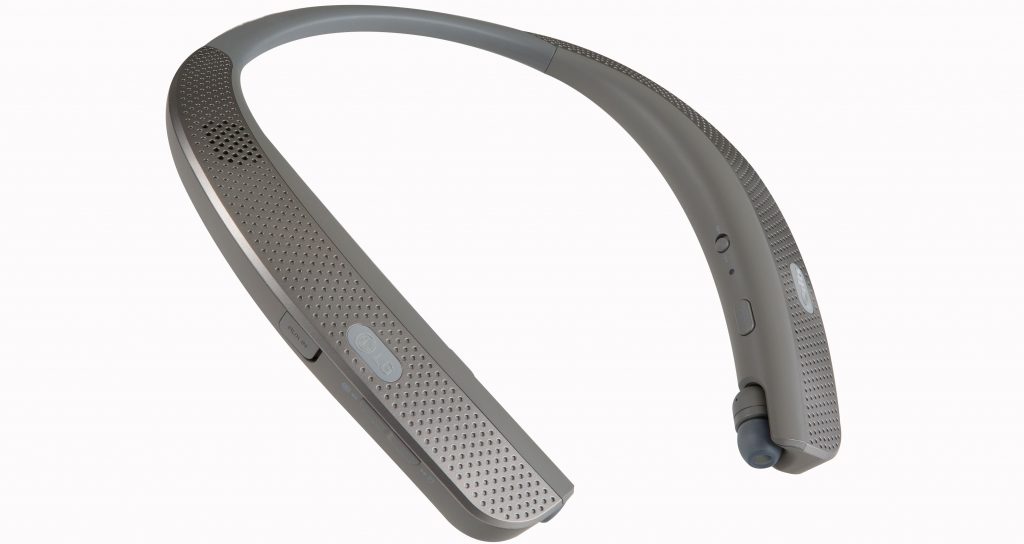 The original price for the TONE Studios was $229.99, but some large retailers have been putting the headset on sale for $199.99. This may seem like a small discount, but for a brand new niche item and how much technology is in the headset, it is not a bad deal at all for early adopters. The biggest name websites that have this price are Amazon, Verizon, and B&H.
The spec sheet shows us that the LG TONE Studios have had audio design by DTS with 3D Surround Capability as well as the ability to pair multiple headsets together. Special speakers have been implemented into the bottom of the headset in order to convey bass to the wearer. Retractable earbuds are a standard for the TONE series of headphones and the whole headset has 3 equalizer modes for bass, balanced, and treble. In earphone mode, expect up to 40 hours of talk time and 35 hours of music, while speaker mode gives up to 16 hours talk time and 6 hours of music. The LG TONE Studio headphones can be found on sale now for $199.
Frequently Asked Questions