All products featured are independently chosen by us. However, SoundGuys may receive a commission on orders placed through its retail links. See our ethics statement.
The new Exos-9 Bluetooth speaker marks the return of Aiwa
Aiwa has returned to the audio market with a new sense of purpose and their first Bluetooth speaker, the Exos-9, embodies their philosophy.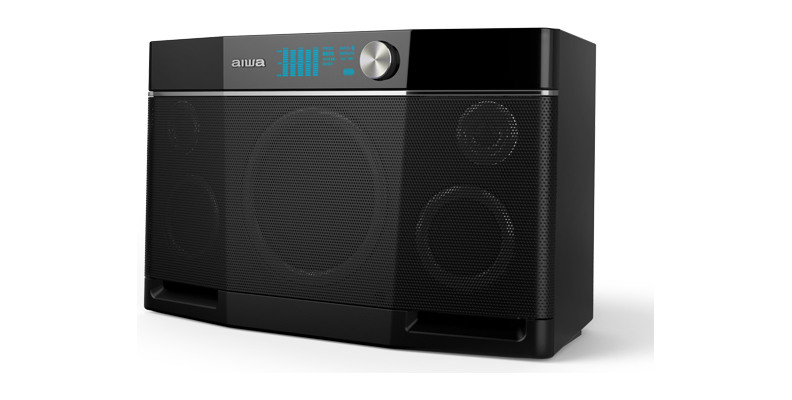 If you've been into audio for a while, you might remember a brand by the name of Aiwa. They were pretty big in the 90's making a number of different audio products ranging from cassette players (remember those?) to stereos. After almost a decade of silence, Aiwa is finding it's way back into consumer audio with a new speaker called the Exos-9 and a refreshed outlook on how people should experience music.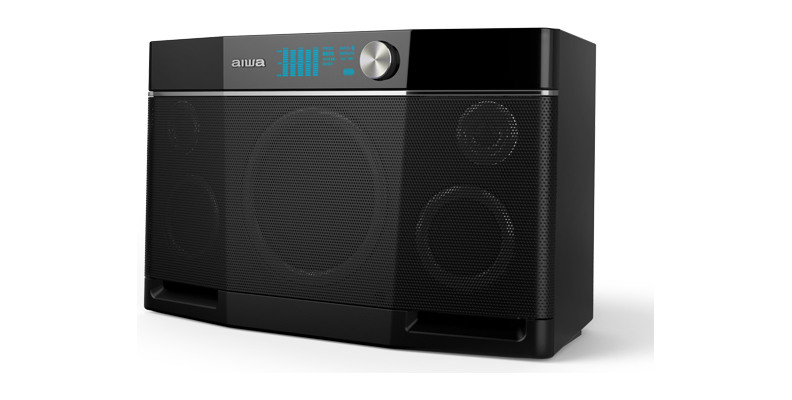 The Exos-9 is a Bluetooth speaker that is roughly 20-inches in height, 7.5-inches in width, 12-inches in depth, and weighs about 13 pounds (5.9kg). If you put that all together, you'll realize that it's not the most portable of speakers and there's a reason for that. We spoke with CEO Joe Born and he said that the company has a renewed focus on "times when two or more people listen together, or the shared music experience."
The size of their first product isn't so large that it can't be moved around, but it isn't so small that it can be thrown into a backpack. Rather than fighting physics to see how small they can go, Aiwa chose to take advantage of the available space with the Exos-9 to push some air. How good can a music experience really be if the speaker doesn't sound good? Aiwa took care of this by packing in two 1-inch tweeters, two 3-inch midrange speakers, and a 6.5-inch dual coil subwoofer. Pair that with Class D bi-amplification, active and passive crossovers, and a bass reflex port and this thing seems capable of producing some killer sound. Keep in mind that the frequency range bottoms out at 40Hz, so if you need the bass to get lower than that for whatever reason, you should take that into consideration. However, it does come with a remote that gives you full control of EQ so you can tune the sound to your liking.
The Exos-9 comes with an 18,500 mAh battery which only equates to about 10 hours of battery life under normal usage. Considering the amount of power necessary to drive all the pieces this isn't too surprising. If that isn't enough juice for you the battery can be swapped out with an extended battery that will be sold separately for around 18 hours of playback. It has a Bluetooth range of up 50 feet and with NFC pairing built-in, connecting to it should be a breeze with any device. Don't worry iPod classic lovers, there's also a 3.5mm input on the back for you guys as well.
With a design that fuses a modern Bluetooth speaker with an old boombox, Aiwa seems to be bridging the past and the future with the Exos-9. It is currently only available in the US to pre-order for $299, but Joe Born assured us that Aiwa intends to spread their vision to the rest of the world soon by using a combination of hardware and apps that allow people to share music "in the old fashioned sense of shared" once again.